As Autumn is officially upon us, we have taken a look at the foods that are going to be in season this October. Get inspired to eat the seasons, and support your local producers, with our autumnal ideas and recipes – from pumpkin soup to a warm plum loaf.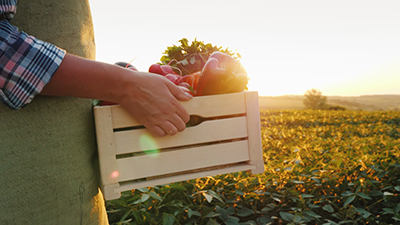 Eating the foods that are in season is one of the easiest ways of helping our local farmers and producers. Although, year round, eating only local seasonal foods may not be practical, by checking your labels and buying produce that is in season from local grocers and farm shops as often as you can, you'll certainly be helping to ensure you are supporting our community – as well as making sure you are getting a regular supply of fresh, healthy foods.
Pumpkin
A seasonal favourite, the pumpkin's versatility makes it much more than just a Halloween decoration. Think pumpkin soup, roasted pumpkin, pumpkin bread, and of course who could forget pumpkin seeds – the pumpkin provides endless options. And to top it off, this member of the squash family just so happens to provide a whole heap of health benefits. Pumpkins are full of fibre, which is known to keep you fuller for longer (and, ultimately, help you to lose weight) and with more than 200% your RDA of Vitamin A in just 200g of it, pumpkin is also great for your eyesight, and has more of the refuelling nutrient, potassium than a banana!
Kale
Now, here at team VavistaLife, we're big fans of kale and its many health benefits. For a health boost this month, why not add some of this renowned superfood to your diet. Looking for ideas? Why not swap your bag of crisps for a handful of kale chips – they're tastier than they sound – promise! Here's how to make them. Or try blitzing some up in a yummy, supergreen smoothie.
Plums
If you are lucky enough to have a plum tree in your garden (or know someone who does), then you will know that this season, plums have been more fruitful than ever! Why not make the most of the final crop of plums this season and add them to slow cooked pork casserole, stew them to top your breakfast oats or Greek yoghurt, or make a fruity plum loaf? Perfect served warm on these cool autumn evenings, and a great source of Vitamin C too – great for helping you to stave off all those nasty bugs and viruses that are going around at this time of year!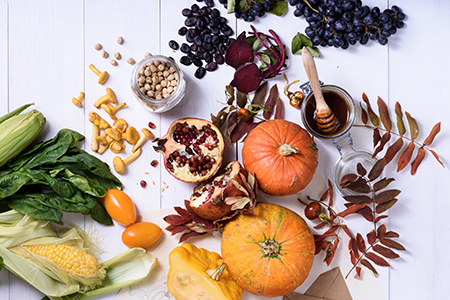 Also in season:
Beetroot
Butternut Squash
Celeriac
Wild Mushrooms
Swiss Chard
So, if you are after some ideas to brighten up your weekly meal plan, why not head to your local grocer and pick up some fresh and locally sourced seasonal produce?
Read Next