It's been a hard few months around the world. With some people losing lives or loved ones to Coronavirus and others losing livelihoods, the fall-out has been catastrophic – very few have been untouched by this epidemic. As a doctor, I am all too aware of the mental and physical health consequences that many weeks of lockdown have had and we will be dealing with those for many months to come, whilst we are having to work in an unfamiliar and far less efficient way until an effective vaccine is available.
And loss of normal social interactions – whether you are about to head to university, were planning a big wedding, want to mix with your friends at school or are missing the chat around the water cooler at work – are taking their toll on us all.
Although there's a lot to be sad about, there are a few silver linings too. For some, it has been the forced 'slow-down' when we can jump off the hamster wheel for a while and remember that there is more to life than deadlines, high-stress projects and competition in the workplace, or even the ability to spend more time with close family than you have ever done before! And I know that I have really appreciated the great outdoors, the quieter roads and fresher air.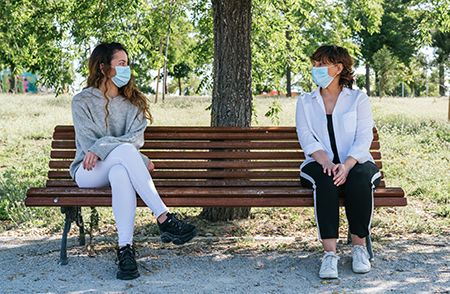 Hopefully we can take some of these positives forward, as we try to find a new normal over the coming months.  But, it will be hard to resume life with the ongoing threat of catching this virus hanging over us. Social distancing, hand-washing and self-quarantine in cases of symptoms or exposure to someone else who is symptomatic, remain vital.
We have learnt a few valuable health lessons from this epidemic. Amongst various risk factors for severe infection, the ones that stand out for me are being overweight, having diabetes, high blood pressure and similar. These health problems can be bunched together under the umbrella of 'metabolic syndrome'. And they are seen more often in people who carry their weight around the middle. You can read more about that in a previous post as well as get info on how to check out your own risk because it is possible to have too much 'belly fat' and still be normal weight. Unlike another risk factor, age, which we sadly can't change, these metabolic risk factors are ones we can influence.
So, as we move forward, there's one thing we can do for ourselves; to take back a bit of control in these uncertain times. Should our efforts to avoid catching the virus fail, let's make our risk of serious complications from COVID as low as we can.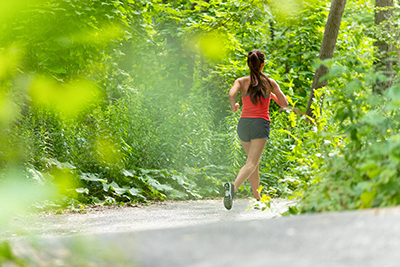 Aside from obvious things like protecting our lungs from cigarettes, what else can we do? Getting our weight back to normal, keeping up our new enthusiasm for exercise and ditching high-sugar, high-fat processed food in favour of fresh food and home-cooking will help reduce blood pressure, fatty liver disease, diabetes and more. It's important at any time…but in the current situation it could be life-saving.
Read Next