Sophie Claessens shares her healthy take on those traditional festive drinks, so that you can feel less guilty about indulging in a festive tipple this year!
One of the hardest things to avoid during the festive season (along with the mince pies) is alcohol. Christmas and New Year parties (however small they may be this year), family get-togethers and alcoholic gifts mean that we're surrounded all day long!
Even if we stick to just one or two drinks, many of us simply do not realise the extent to which alcohol at Christmas notches up the calories.
In fact, the average wine-drinker in England takes in around 2000kcal per month from alcohol – so you can imagine how that rockets even further over Christmas and the New Year! Creamy liqueurs and beers are also to blame, not to mention sugar-laden mulled wine and cocktails. And then there's all the extra food you consume after drinking – dubbed the 'aperitif effect'.
That shouldn't stop you enjoying a festive tipple, provided you don't go too overboard. Try to split each alcoholic beverage up with a non-alcoholic drink (preferably water!) – that way you'll stay hydrated and consume a lot less calories. Here are a few recipes (alcoholic and non-alcoholic) that provide healthier alternatives. Not only are they kinder on your waistline, they're delicious too:
Better be a Bucks-Fizz
By swapping 1/2 of your glass of champagne for orange juice, you'll cut the calories by 40kcal…every little helps! Simply pour half a glass of champagne and top up with pure orange juice.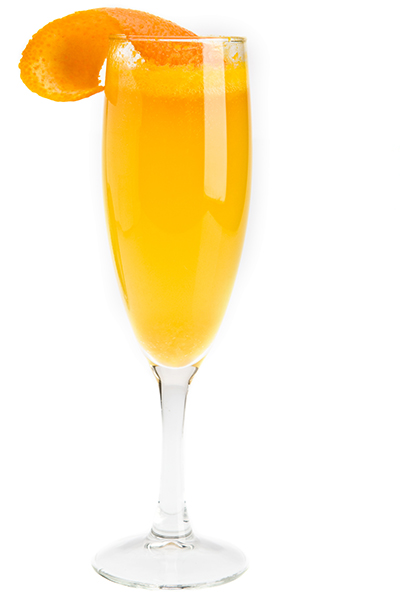 Or if you're feeling particularly good, go for a:
St Clements (non-alcoholic)
Use a diet lemonade or diet bitter lemon, fill half of your champagne glass and top with orange juice. This refreshing, festive fizz only tots up to about 30kcal.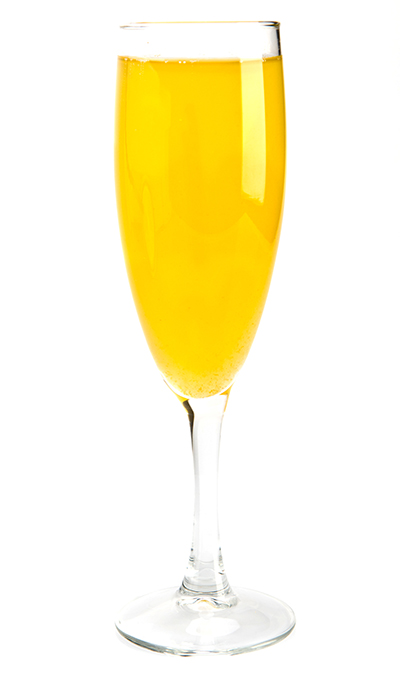 Espresso Martini
This drink comes with a calorie-free mixer…espresso! Plus the creamy coffee liquer has been swapped for Tia Maria, cutting the fat a little. But it's still 100kcal per cocktail, so don't go overboard! This makes a great after-dinner drink/dessert! Simply shake up (you'll need a cocktail shaker) the following ingredients and serve:
25ml coffee-flavoured vodka
25ml Tia Maria
25ml espresso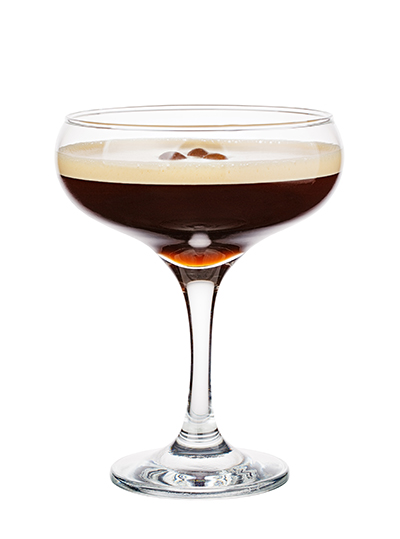 Mulled Wine
The original recipe for mulled wine is usually packed with lots of sugar and orange juice, adding to an already calorie-laden drink. But this recipe uses just a little maple syrup to sweeten. Yes, maple syrup is still just sugar, but at only 1tsp per serving with a bit of added flavour, it's far better than the eye-watering sweetness that's often found in mulled wine.  Serves 6 or more:
1 bottle red wine
1 orange, cut in half (1/2 studded with cloves and the other half sliced)
1 tsp ground cinnamon
1/2 tsp nutmeg
2 star anise
Thumb-sized piece ginger, finely chopped
2 cardamom pods, crushed
1 tsp vanilla essence
2 tbsp maple syrup
1. Add all ingredients , except for the wine, vanilla essence and star anise to a large, deep saucepan over a medium heat with 250ml boiled water. Allow to warm through for 5 minutes.
2. Add the wine, vanilla essence and star anise. Allow to warm through and simmer gently for at least 10 minutes. The longer you leave it, the more intense the flavour will become.
3. Ladle into small glasses and serve with a slice of orange for garnish
Read Next