Get a protein boost from the eggs, fibre and fullness from the wholemeal bread and plenty of vitamins from the spinach. Plus a decadent weekend feeling from the hollandaise sauce. Perfect!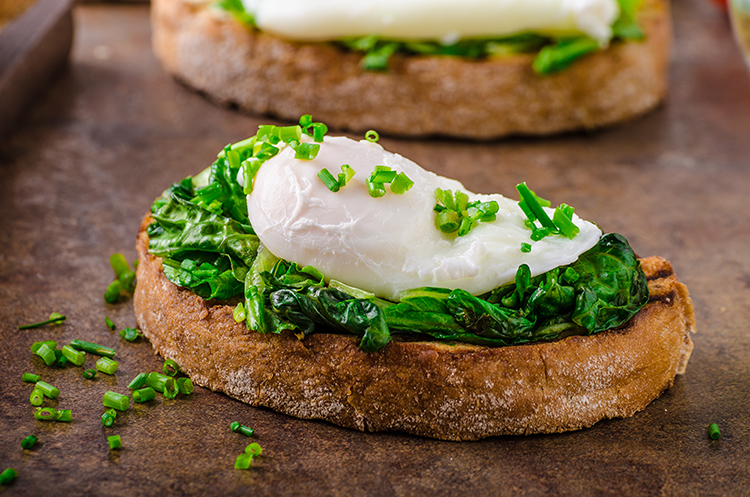 Eggs Florentine
Makes 2 servings
Ingredients
Wholemeal English muffin or roll, split and toasted. Or one each if you are hungry.
Large handful of spinach – and I mean large…it cooks down to nothing!
2 tsp butter
2 eggs and 2 yolks
2 tbsp Greek yoghurt
1 tbsp lemon juice
Seasoning to taste – cayenne pepper, mustard, nutmeg, black pepper
Method
Bring a saucepan of water to the boil and reduce to simmer.
Make your hollandaise sauce by mixing 2 egg yolks, lemon juice, Greek yoghurt and a pinch of salt in a large glass bowl and sit it over the simmering water to heat gently.
Add the teaspoon of melted butter whilst gently whisking and stir regularly until it thickens.
Add a touch of flavouring (mustard, pepper or nutmeg) as suits your taste.
Meanwhile, start to poach your two eggs and toast your bread.
In another saucepan, melt another teaspoon of butter and heat the spinach until it wilts.
Layer your spinach on the toasted buns, top with the eggs and pour over the hollandaise.
Tuck in with a mug of steaming coffee and the Sunday papers.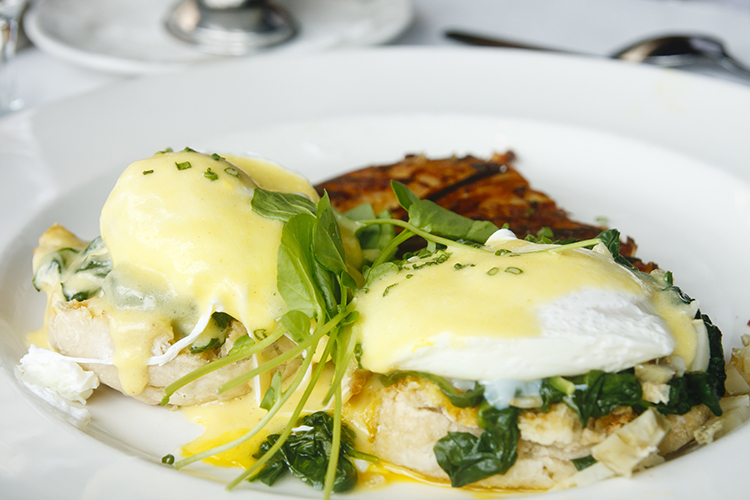 Note: Leftover egg whites can be whisked into smoothies or porridge for an extra protein boost and creaminess.
Read Next