Want to indulge in some chocolate treats? Try these easy, healthier recipes from our VavistaWellness dietitians for a chocolatey hit without the sugar overload.
Healthier Chocolate Brownies
Recipe provided by nutrition expert, dietitian Tess Mewton
"These are sweet, moist brownies that are egg-free. They only have natural sugars from the fruit. They are also a source of fibre and taste delicious!"
 Makes 16
Preparation time 35 mins
Cooking time 25 mins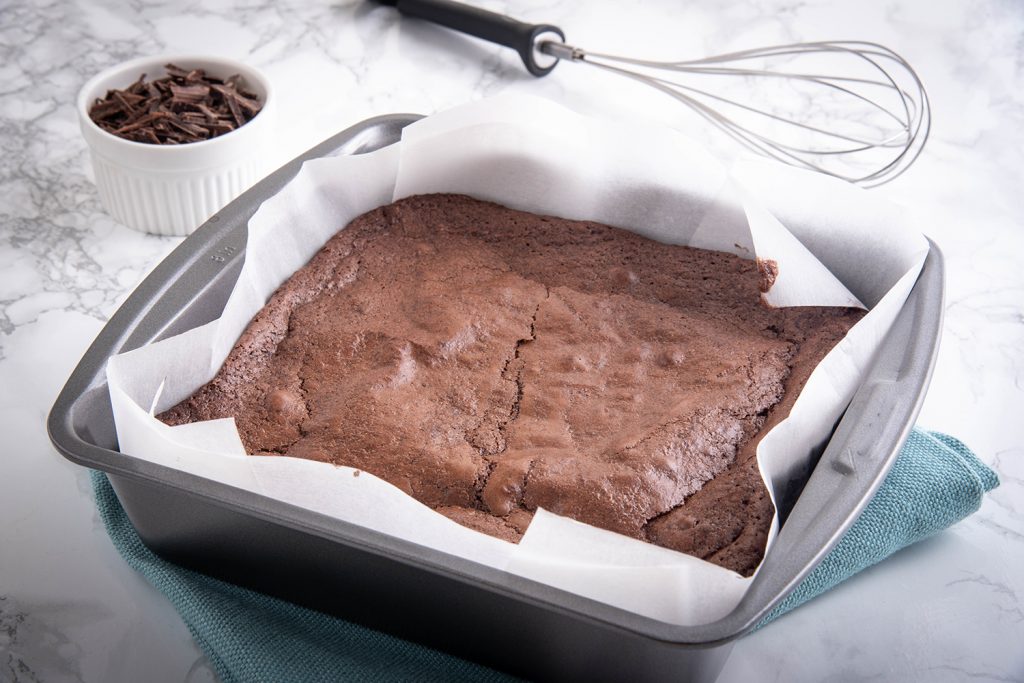 Ingredients
225g dates
60g wholemeal flour
2 tsp baking powder
3 tbsp good quality cocoa powder, sieved
100g butter (can be substituted with vegan margarine if needed)
1 very ripe banana, mashed
75g pecans or walnuts, roughly chopped (optional)
1 tsp vanilla essence
Vegetable oil for greasing
Method
Stage one
Preheat the oven to 180C/350F/Gas 4.
Place the dates in a medium saucepan with just enough water to cover them. Cook over a medium heat for 5 minutes or until soft.
Once the dates have cooked, drain off the hot water, and allow to cool.
Purée the dates. (A hand blender works well for puréeing).
Stage two
In a small mixing bowl, sift together the flour, baking powder and cocoa powder, then set aside.
In a medium mixing bowl, using a fork or electric mixer, cream together the dates and the butter until light and fluffy.
Stir the sifted flour, baking powder and cocoa powder into the date and butter mixture.
Add the banana, nuts (optional) and vanilla essence.
Stage three
Lightly oil a baking dish, then evenly spread the mixture into it, smoothing the top with a spoon.
Bake in the oven for 20-25 minutes or until the brownies start to come away from the sides of the dish.
Allow to cool in the pan, cut and serve.
Berry & Chocolate Mousse pots
Recipe provided by nutrition expert, dietitian Sophie Claessens
"These simple, quick chocolate mousses are great if you've got guests over. Full of antioxidants from the berries and dark chocolate, they are a healthy and delicious way to finish your meal."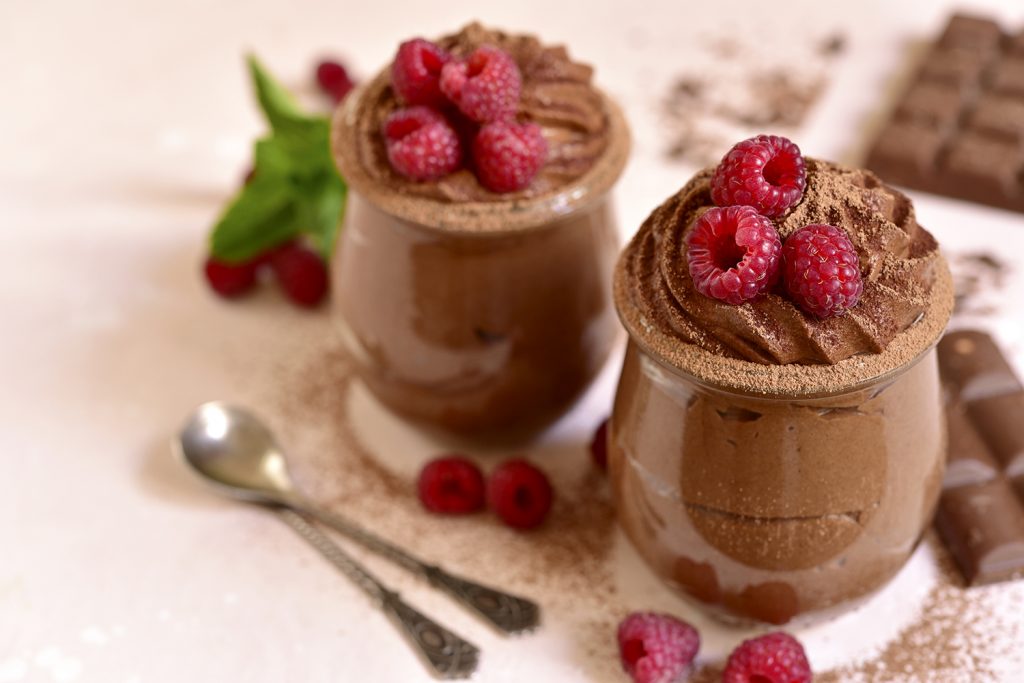 (serves 4)
Ingredients
175g 70% dark chocolate
4 tbsp natural yoghurt
2 large egg whites
2 tsp caster sugar
350g berries
Method
Melt the dark chocolate in a heatproof bowl over gently simmering water. Once melted, allow to cool for 10-15mins and then mix in the yoghurt.
Whisk the egg whites until stiff, then whisk in the sugar until stiff again.
Add a spoonful of the beaten egg whites into the melted chocolate mixture to loosen. Then fold in the rest of the egg whites.
Place berries into 4 short glasses or ramekins, then divide the mousse on top. Chill in the fridge until set.
Read Next