We are excited to let you know that we have teamed up with the team at Sweat IT Online | Bringing Home Fitness, voted "best at home workout app" by Elle Magazine, who are kindly offering Vavista customers an exclusive VIP discount  for their online subscription, as well as giving you your first month absolutely FREE!
So what is Sweat IT Online?  Sweat IT Online is a workout app that is suitable for everyone, from complete beginners to everyday fitness enthusiasts. Subscribers to this innovative app get access to a daily class schedule and over 300 on demand classes, including strength and conditioning, HIIT, running, boxing, yoga and mobility – there really is something to suit all tastes and abilities.  Their world class trainers will guide you every step of the way with demonstration and encouragement, so you always know what to do and how to do it.
Vavista customers can access a monthly membership for just £9.99 per month (usually priced at £12.99) and receive their first month free of charge.  To find out more, click here.
We sat down with CEO and Founder of Sweat IT Online, Ben Paul to ask him a little more about the app…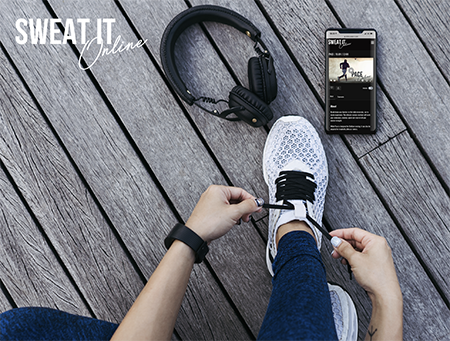 Hi Ben, we love the offering of Sweat IT Online and we're certain our customers will too, but we'd like to know what inspired you to set up Sweat IT Online?
 We launched Sweat IT Online so that we could continue to connect and engage with our community no matter where they were in the world. Initially offering strength & conditioning classes with a similar format to our in-studio offering.
As we started to attract new customers from up and down the country and overseas, we quickly realised Sweat IT Online was becoming a stand-alone and separate product to our London studio.  We expanded our online fitness offering beyond our signature strength classes, to include guided running, HIIT, boxing, yoga and mobility; and were recently voted "best at home workout app" by Elle Magazine.
We get the impression that people are paying a lot more attention to their health, fitness and wellbeing – why do you think that is?
Health is the new wealth. Thanks to the overwhelming amount of coverage in the media, and all the new information and knowledge we have surrounding the extensive benefits of a healthy and active lifestyle, it was only a matter of time that we saw a change in people's attitude to their personal fitness. The physical health benefits go way beyond what you see in the mirror. From improving organ health, strengthening bones and joints, to reducing the risk of major illnesses, such as heart disease, stroke and type-2 diabetes. Exercise can also be a powerful medicine for many common mental health challenges. From boosting mood levels and self-esteem, to improving sleep patterns and energy levels.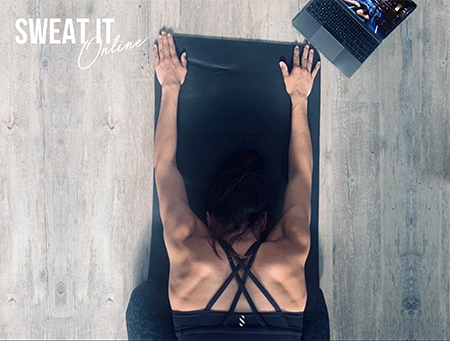 What do you do to keep fit and healthy?
I have always enjoyed working out and try and get at least 3-4 classes in per week. Sweat IT Online has really helped me with being consistent. Being available 24/7 means I can plan my workouts around me (anytime, any-day, anywhere). Over lockdown, and with the launch of Sweat IT Online, my daughter also found her love of exercise and working out. We regularly do the online classes together, which I absolutely love. Encouraging each other to push harder and keep going, and then congratulating each other with a sweaty high five at the end…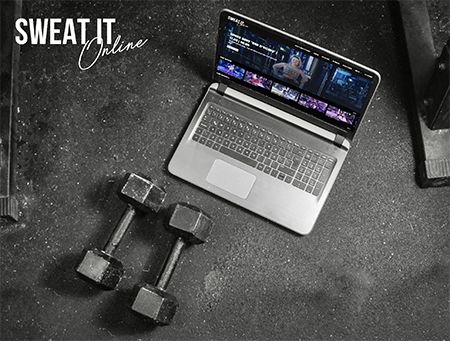 Being environmentally friendly and sustainable is something that we are passionate about. How is your business doing its bit for the environment?
Since we launched our studio in 2018 we have been passionate about minimising our single use plastic consumption. All shake cups are made from recycled cardboard. We have never had plastic lids and always provided bamboo straws. We encourage our customers to bring their own water bottles, but also provide 'loan' water bottles for people to use during class if they forget. Our wet kit bags are both re-usable and compostable.
Disclaimer: Articles are for general information only – customers should always seek their own independent advice. Vavista is not affiliated with the organisations/businesses mentioned and does not recommend or endorse any of the included products or services. For more information, click here.
Read Next