Lots of things have been different in lockdown – and for many of us that includes our alcohol consumption.
Whilst NHS England has said for a while that there is no safe level to drinking alcohol, I have to admit that I still indulge a little. But I always tried to set myself a few rules…like only drinking a glass or two when out with friends, rather than drinking at home.
But what happens when 'at home' is all there is?! And going out with friends is more likely to be a virtual catch up on zoom?
How have our drinking habits changed with lockdown?
Alcohol Change UK surveyed over 1,500 alcohol drinkers from around the UK to see how their habits had changed as a result of lockdown. Positively, more than one in three had either stopped drinking or reduced how often they drink, with 6% having stopped drinking entirely. But just over 20% have been drinking more frequently. And 15% had been drinking more in a session.
Why – and does it matter?
The boredom of lockdown has led many to the biscuit tin and others to the drinks cupboard, I'm sure. And, if you don't have to get up for work the next day, a glass or two in the evening is more tempting….especially when days and weekends merge into one. More importantly, we have all been under stress of some sort in lockdown…and alcohol can sometimes seem a welcome release. But, the reality is that it actually harms mental health further. That may be through the poor-quality sleep that follows (even though we kid ourselves that we sleep better after a few drinks – a common myth about alcohol). Or possibly impacting on our relationships and other important areas in our lives. Then, the empty calories and drop in willpower that alcohol provides are doing nothing for our waistlines. And finally, anything that may impact on our general health is something to be a bit wary of when we may need to be fighting off a rather unpredictable virus.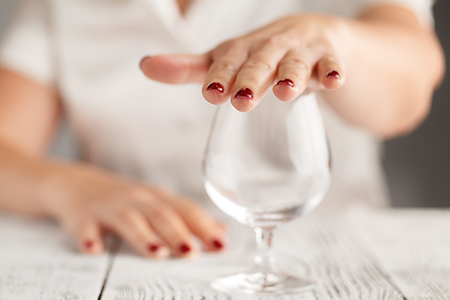 What can we do about it?
According to Alcohol Change UK, people are conscious of the need to keep an eye on their alcohol habits in these changing times – taking drink-free days or being careful with the amount of alcohol they buy, for example. But others have clearly felt more concerned – using apps to monitor their drinking or seeking online counselling for their alcohol problems.
So,  with this change in life likely to be upon us for some time, it's perhaps time to take stock of our own drinking habits.
If you can join the 6% who have binned it completely then you will do wonders for your sleep, mood, health and waistline, I'm sure.
Otherwise, consider putting a few safety checks in place where needed:
Set yourself some rules
Limiting the number of days you might consider a drink and cap it at one or two. Take any extra time you may have during lockdown to experiment with non-alcoholic drink recipes like these superfood mocktails from Nutrition Stripped.
Be a bit sneaky
A large glass of tonic and some fruit garnishes is easy to pass off as a full G&T, especially on Zoom! And, if you love that botanical taste but don't want the alcohol hit, just wipe a touch of gin around the rim and you'll barely know the difference.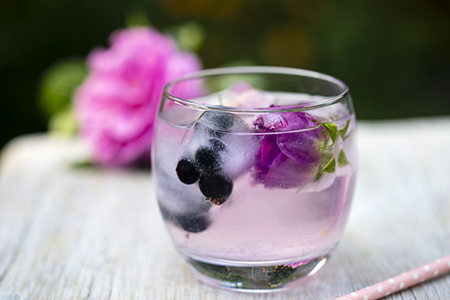 Slow it down
Remember to drink water between every alcoholic drink. Or dilute your drinks down with sparkling water – remember the good old wine spritzers?!
Try out alcohol-free alternatives
Nowadays, there are some great alcohol-free alternative brands around.  Seedlip and The Clean Liquor Co has some great non/low alcohol spirits to choose from.  Jukes Cordialities offer you an alternative to your usual glass of wine and if beer and cider are more your thing, you can find brilliant alcohol-free versions in your local supermarket!
We need to get used to a new normal – let's make sure our new normal is a healthy one!
Read Next