How many of us have dreams that we never quite manage to achieve? OK – some of them would never happen, however much we want them to. But others are within our reach…..it just never seems to be the right time to do it. Or perhaps we are too scared to try…..maybe it sounds too hard and what if we fail?
A study from Cornell University suggests that maybe we should reach for those dreams…or we may well regret it. Apparently, we are more haunted by failing to fulfill our hopes, goals and aspirations than by regrets about failing to fulfill our more mundane duties and responsibilities. Over 3 quarters of the several hundred people interviewed said their biggest regret was not fulfilling their ideal self – the person they felt they should be or wanted to be.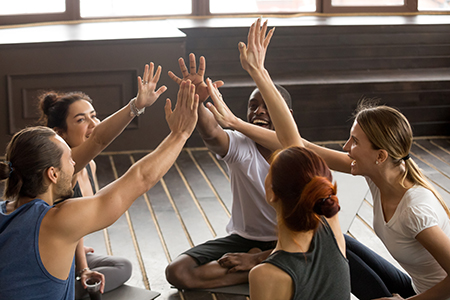 Researcher, Tom Gilovich said "As the Nike slogan says: 'Just do it!'" "Don't wait around for inspiration, just plunge in. Waiting around for inspiration is an excuse. Inspiration arises from engaging in the activity."
For some of us, the ideal self may be fitter and slimmer – able to take part in activities with kids or friends and feel good in our bodies, rather than struggling with excess weight and poor health. If that's the case, don't keep putting it off until tomorrow. As you know, the years can go by very quickly. Instead, make some small steps in the right direction and gradually transform yourself into that person you want to be. Don't diet – it rarely works! And don't sign up for a crazy gym routine that you could never sustain. Start small with something you could enjoy and therefore keep going. Anything. Just do Something!!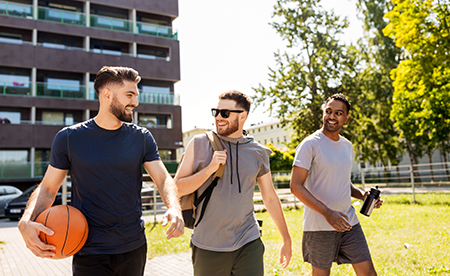 As life starts to open up again, maybe you can join a local walking group and meet new friends whilst getting fit; take up a new hobby to re-motivate you after the long lockdown or finally learn to swim properly.
And don't worry about getting out there, whatever your size. As Gilovich also said: "People are more charitable than we think and also don't notice us nearly as much as we think. If that's what holding you back – the fear of what other people will think and notice – then think a little more about just doing it."
Another study showed that people who had a strategy for improving their lives that involved socialising with others, reported an improved satisfaction in life a year later, compared to people who had a less social goal. For example, people who decided to spend more time with family and friends or to spend time helping others were happier than those who focused on themselves and simply planned to stop smoking or to lose weight*.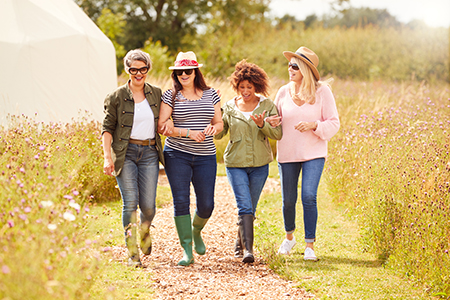 So, why not combine the two recommendations to increase your chance of success and happiness? What do you want to achieve? Weight-loss, improved fitness, to stop smoking or reduce stress? Just get on and do it or the research shows you'll likely regret it in the future. But don't try to do it alone. Team up with friends or family to make it a sociable strategy. Work together to achieve your goals and you'll reap double the rewards!
*Any socialising should be subject to current restriction rules.
Read Next