It's been a tough few years for everyone, so this year, we decided to sponsor 10 runners, at the 2022 London Marathon! This is one of Vavista's community Sponsorship Objectives for 2022, fulfilled by paying a £2,000 donation fee per runner for mental health charity MIND . It's no secret that running, or any exercise, can improve your mental health, so this partnership made perfect sense.
Ceri, our colleague is 1 of our 10 runners taking part and she's kindly sharing her training journey so far…
A woman with a plan!
Ceri admits she isn't a born runner, but she absolutely loves a challenge.  In fact, she has never run a full road marathon in her life.  She admits running can be painful but, in the end, the sense of achievement makes it all worth it.
To say Ceri isn't a marathon runner may be true, but when quizzed, she's completed an impressive amount of gruelling physical challenges.
In the past she has completed the famously brutal Tough Mudder a staggering 8 times! This is a 10-19mile obstacle course race. It includes scaling sheer walls, army crawling under wire and maybe even getting electric shocked. All designed by a former British counter terrorism officer.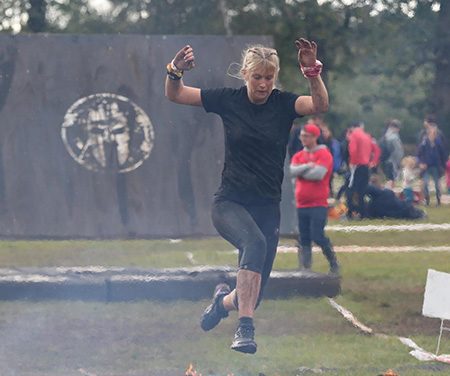 "Here I am jumping the fire pit at the Spartan Trifecta Weekend I completed in Oct 2019. The weekend consists of a 14-mile obstacle course event on the Saturday, followed by a nine mile and then a four-mile event on the Sunday."
To get to the fitness level needed to run the London Marathon in October, she has put together a training plan below, which you might find inspirational, if you're a runner, or have ambitions to run the marathon, or other running event one day.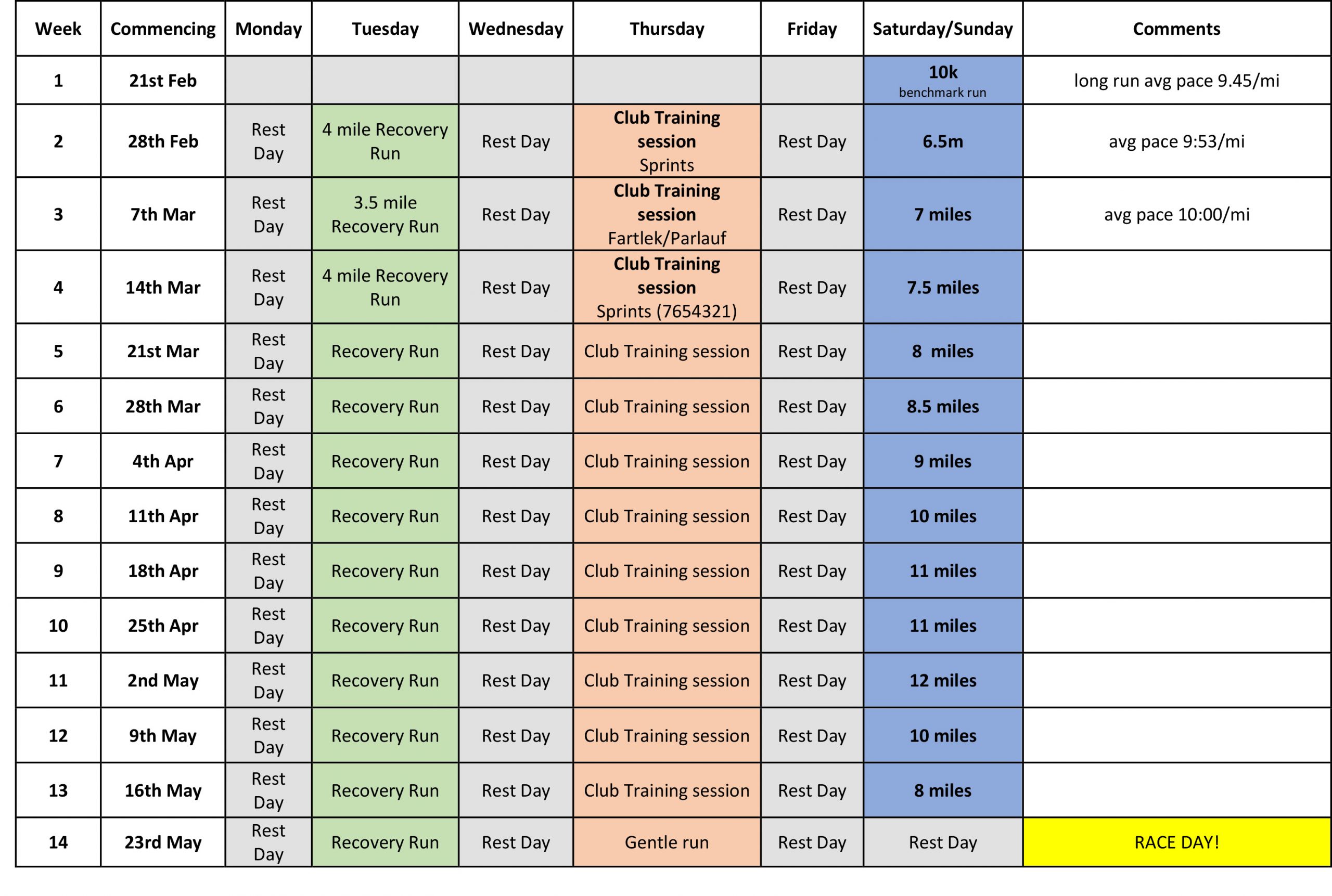 Ceri is currently training for the Bath Half Marathon and will be running that with friends and her partner.
Good luck reaching your goals Ceri and we will be cheering you on all the way.
You can check out the more running tips and London Marathon content here.  Keep an eye out for further updates on Vavista Facebook and Vavista Instagram .
Read Next