Throw away your scales – MyFitnessPal is my favourite weight loss tracker!
I'm often asked 'how many calories should I eat?' or 'how many carbs should I eat?' or 'am I getting enough protein?'.
Of course, the answer to these questions isn't easy. Not all calories are created equal – and calorie counting alone is a poor way of losing weight. Many of us eat too many carbs, for sure. But there are good carbs and bad carbs and some people can tolerate them better than others. Diabetics, for example, should cut them back as much as possible contrary to the advice from many doctors and dietitians (but only make changes under medical supervision). And protein requirements vary with age, activity and more.
Jumping on and off the scales is another habit I don't recommend as scales don't accurately reflect fat loss and can leave you demotivated when the number doesn't shift.
But tracking has been shown to be useful in various scientific studies – and MyFitnessPal is a valuable tool that I frequently use. It keeps a gentle eye on my calorie intake, it helps me keep my carbs in check and let me see that I am eating enough in the way of healthy fats and protein. More importantly, it helps to ensure I am getting plenty of nutrients, including fibre.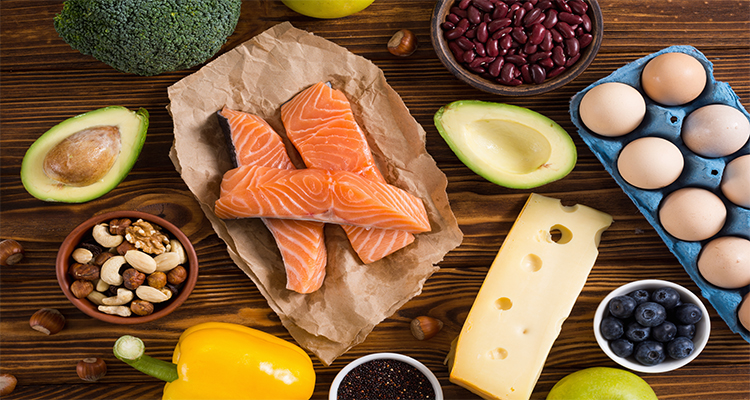 You can download the app for free. Simply then enter your personal info, your current weight and the weight loss you hope to achieve each week (if you need to lose any at all).
I recommend simply setting 1lb a week as your weight loss goal as you have to enter something (slow and steady weight loss is more likely to be sustained) but then avoiding the scales like the plague! I don't recommend using scales to track weight loss. Use your waistband tightness and how you feel mentally and physically to track more meaningful progress.
The app will then give you a daily calorie goal that I suggest you use as a rough guide only. If you ensure you focus on high nutrient food and healthy lifestyle changes, the calorie count will be less important.
Then, simply input everything you eat, in what quantity, and any exercise you undertake. Yes, it's laborious at first but gets quicker and quicker as you get familiar with it…and the app cleverly knows your favourites, making them easier to find from among the 300,000,000 food items on their database. If you are eating pre-packaged food (not recommended if you can help it) then simply scan the barcode. Beware, entries are not always accurate so check they have the tick of approval.
You can track your carbs, protein, fat as well as the micronutrients like vitamins and minerals. Follow your fibre intake – aiming for around 30g a day. Set goals for yourself – such as a maximum of 24g-48g of sugar as recommended by the World Health Organisation.
You shouldn't be obsessive about it. You don't have to use it every day. Simply see it as a useful tool to ensure you know just how many calories are in that hunk of cheese and help you see that your portion control needs some attention! It also has an interesting blog (not always totally medically accurate but usually pretty good), a recipe database and a fitness community you can join. Upgrade to premium for more in-depth analysis of your eating pattern.
Of course, weight loss is about much more than eating and moving well…but consider downloading MyFitnessPal and you will get off to a good start.
Read Next