As we settle into the new year it's hard to believe that Covid is still dominating news and conversations. I think we all hoped and believed the pandemic would have been over long ago. But, let's hope that the Omicron variant will remain less severe (as it seems to be, for those that are vaccinated, anyway) and that its rapid rise to dominance will drown out any new variants that try to join in.
There has been so much sadness from the pandemic, but with the hope that a new year brings, it's worth trying to find a few positives that have resulted from it, too.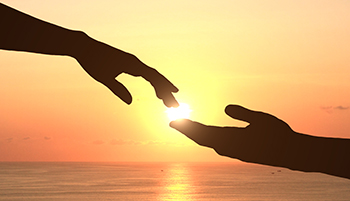 For many, it's appreciating the human contact that we took for granted pre-Covid, but is so precious now. Humans are social beings on the whole, and it is believed that healthy relationships mean healthier bodies and minds too. The hormone, oxytocin, can be released by a hug, and it can help  dampen down stress and even reduce emotional eating.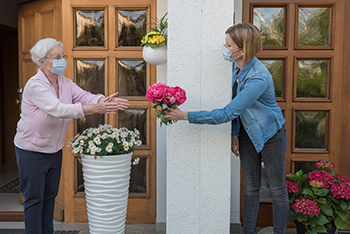 The pandemic has brought out the best in human nature too, when lots of us checked up on elderly neighbours, or helped out with food drop-offs to vulnerable groups or took part in other acts of kindness. It felt good to be charitable to others – something that's well worth hanging on to, even if just for our own sakes, as science shows that helping others is good for our own wellbeing. Anything from high blood pressure to disturbed sleep may benefit.
I know that a lot of people are frustrated by the corona-stone – the excess weight that has crept on due to home working, when the fridge is too close to resist. However, the extra time available has given many of us the opportunity to get outdoors and exercise. Even if that hasn't yet translated into better weight control, simply building up muscle, and keeping your body clock on track by being outdoors in natural light, does help your body to engage some of its natural weight loss mechanisms. Keep up those good habits and weight control will get easier!
Aside from many key workers who have worked tirelessly throughout the pandemic, a lot of us have had more time away from the stress of the morning alarm clock, office work and commuting. We often underestimate the value of good sleep and relaxation time for health and weight control…the hormonal changes that result from poor sleep and excess stress do nothing to help blood pressure, heart and brain health and weight. A more relaxed approach to the working week, perhaps with a day or two working from home, can still deliver results for your employer, but may also be better for your health. So, embrace the time to de-stress, knowing that it's doing you good.
Fear of infection, or just the hassle of socially distanced supermarket shopping, led many to try out local fresh food shops or deliveries, and to experiment with home cooking. If you lowered your processed food intake as a result, your gut health, weight, appetite control and more will have benefited. Keep it up – as eating too much processed food can be bad for your willpower, your mental health, your sleep, your weight and so much more.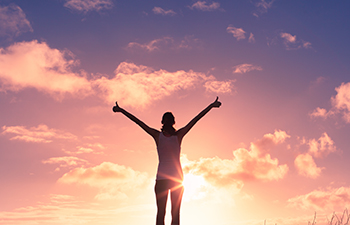 Finally, a positive outlook is better for us too – heart health is just one of many areas that are better in those who are optimistic. With so many valid reasons to be sad or anxious over the past 2 years, it's even more important to look for the positive changes that have occurred too – and make sure we keep them for good.
Disclaimer: Articles are for general information only – customers should always seek their own independent advice. Vavista is not affiliated with the organisations/businesses mentioned and does not recommend or endorse any of the included products or services. For more information, click here.
Read Next