This month, we caught up with the director of organic and eco-friendly toothpaste brand, BOCA, Richard Jupp.  BOCA's pioneering 'two-paste' approach contain organic ingredients, chosen because they aim to maintain your healthy bacteria. Not stripping your mouth like traditional toothpaste and mouthwash.  Their day-time formulation is energising, with ginseng  and a stronger mint, and their overnight toothpaste is gently soothing, with chamomile and valerian at its heart.  Two botanical blends designed to work together to keep your mouth healthy, the environment cleaner and your dentist over the moon.
BOCA are kindly offering Vavista customers 15% off their range, click here to find out more.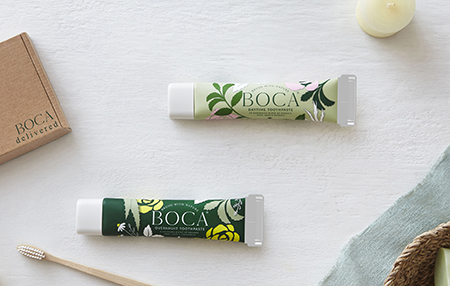 We love the ethos of your brand and we're certain our customers will too, but we'd like to know what inspired you to set up Boca?
The inspiration came from wanting to create a healthy, organic toothpaste, one for day use and one for night time. The lining of the mouth is super absorbent which means that the ingredients of a toothpaste can easily pass into your bloodstream.
Became obvious that the packaging also needed to be sustainable so we designed the world's first refill and reuse system for plastic tubes, our bit in the fight against single use plastic. We are also happy to offer our patent pending design to other manufacturers.
We get the impression that people are paying a lot more attention to their health and wellbeing – why do you think that is?
We think that people are now more tuned in and aware of how they feel and what makes a difference to them. If you are aware of how you feel you can adjust your daily habits.
What do you do to keep fit and healthy?
I go surfing, paddle boarding and play tennis. When the gyms are open I work out early mornings 5 days a week.
Here at Vavista, not only do we offer wellbeing guidance, we are also a life and car insurance brand, so we have to ask… What car do you drive?
I was one of the founders of an electric vehicle charging network in 2007 so it has to be electric.  It's now a Jaguar i-Pace.
Being environmentally friendly and sustainable is something that we are passionate about. How is your business doing its bit for the environment?
Our packaging is the world's first refill and reuse system for plastic tubes. Our accelerated testing is indicating that the tubes will last for decades.
Our formulations are organic which is a positive for our customers health, poor health is a drain on the health services which isn't sustainable.
Our postal boxes and tubes have been designed to fit through letterboxes which means our customers never miss a delivery. Missed deliveries can result in more shipping back to depots / redelivered or customers having to go to the post office for collection, all are energy intensive.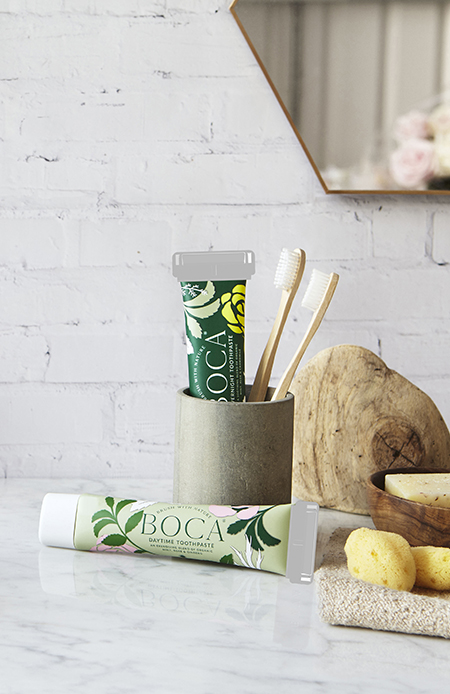 Read Next