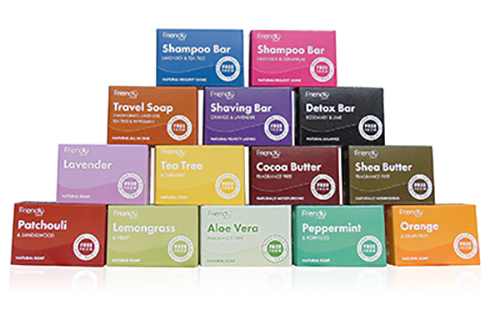 This month's Producer of the Month is handmade, natural soap company, Friendly Soap.  They produce beautiful cruelty free soaps that are velvety soft and contain no preservatives, plastics or sulphates.  We caught up with the founders of Friendly Soap, Geoff Kerouac and Rob Costello to hear more about the brand and it's mission…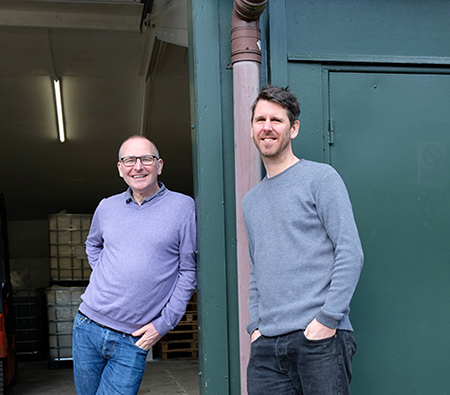 We love the ethos of your brand and we're certain our customers will too, but we'd like to know what inspired you to set up Friendly Soap?
After working together for years at the renowned Suma Foods co-operative, we saw an opportunity to start our own ethical soap company in 2008. It was just the two of us for years. Today, we take a very hands-on approach to running the business, and we employ people in a variety of roles, including manufacturing all of the company's products at their idyllic West Yorkshire base near Hebden Bridge. As well as producing ethical products, it's important to us to be an accredited Living Wage Employer and to be part of the Fair Tax Mark certification scheme.
We get the impression that people are paying a lot more attention to their health and wellbeing – why do you think that is?
Awareness has increased over the years, partly because of social media and many customers are looking for a much simpler and more natural product, and also one that offers them great retail value but doesn't come with an environmental price tag. It's all part of the much wider move towards healthier and more ethical living, and it's great news for everyone, including the world's flora, fauna and ethical ingredient producers, as well as the lucky bathers themselves.
What do you do to keep fit and healthy?
We both enjoy cycling. The local terrain in Calderdale is perfect for exploring the Pennines and it makes for a perfect way of keeping fit and getting our butts into work (When the Yorkshire weather permits).
Here at Vavista, not only do we offer wellbeing guidance, we are also a life and car insurance brand, so we have to ask… What car do you drive?
Rob Drives a Mercedes and Geoff has a BMW Estate
Being environmentally friendly and sustainable is something that we are passionate about. How is your business doing its bit for the environment?
Sustainability is paramount here, for example, every single soap we make is manufactured by hand using a traditional 'cold press' technique. Much of the energy we use is actually elbow grease, and we limit our power consumption as far as possible in both our manufacturing and packaging lines. Our packaging is recycled and recyclable and postage is plastic free. We even use veggie inks to print our boxes.
In fact, one of our major upcoming projects is to rigorously audit our energy consumption, shrink it even further, and then offset what's left through an official carbon offset programme. Look for brands that adopt a similar approach and you'll be helping consumers make a big step in the right direction when it comes to reducing their carbon footprint.
Disclaimer: Articles are for general information only – customers should always seek their own independent advice. Vavista is not affiliated with the organisations/businesses mentioned and does not recommend or endorse any of the included products or services. For more information, click here.
Read Next