This month, we caught up with Joe, the co-founder of Just Bee – a raw vitamin honey brand.  Each teaspoon of Just Bee's delicious raw honey contains 25% of your recommended daily allowance of Vitamins C, B6, B12 and Echinacea, which help support your immune system and tastes delicious too!
Just Bee are kindly offering Vavista customers an amazing 20% off their range, click here to find out more.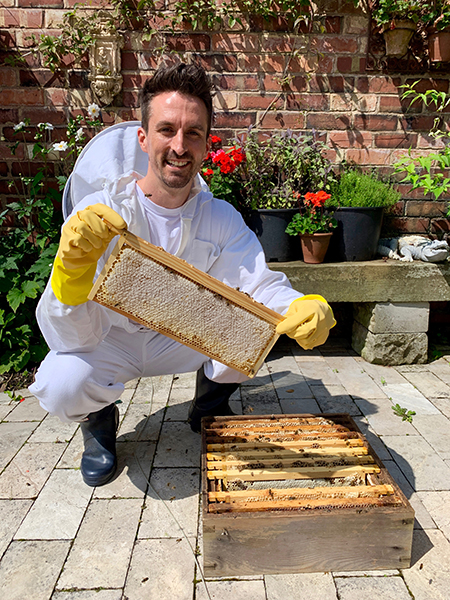 We love the ethos of your brand and we're certain our customers will too, but we'd like to know what inspired you to set up Just Bee?
We launched Just Bee back in 2015 with two simple goals; to create exciting and healthy products using honey; and an ongoing mission to help Save the Bees. The idea to start Just Bee was inspired by my family, who have a long history in beekeeping. My Dad is a beekeeper in Lancashire and my Grandad, Osbourne, was a beekeeper before him in Ireland. So as a third generation beekeeper, my family and I had a deep understanding of honey, beekeeping and the vital importance of bees and the threat of extinction that they are facing. This is what inspired me to start Just Bee.
We get the impression that people are paying a lot more attention to their health and wellbeing – why do you think that is?
I think there has been a big trend towards health and wellbeing in recent years, particularly with people paying more attention to the food they eat. I think many people are becoming more aware of highly processed foods and not really knowing what is going into them and so prefer to go for foods which are more natural and nutritious.
Obviously over the past 12-18 months there has also been an increased focus on how we can support our immune systems to make sure we're staying as fit and healthy as possible and healthy foods and overall wellbeing plays a key role in that.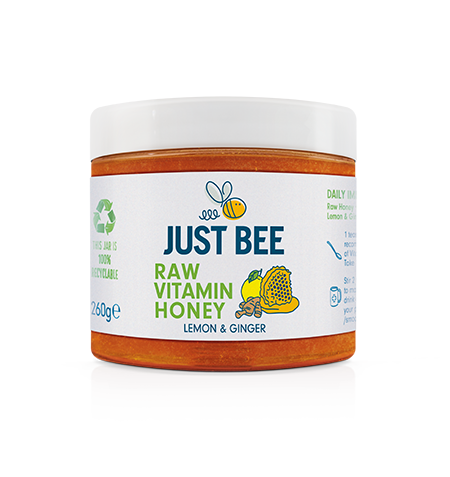 What do you do to keep fit and healthy?
I try to stay as fit and active as I can and was a regular gym-goer before Covid lockdowns. I enjoy running and walking in my spare time. And a daily teaspoon of our Vitamin Honey on my porridge of course!
Here at Vavista, not only do we offer wellbeing guidance, we are also a life and car insurance brand, so we have to ask… What car do you drive?
Nothing too exciting I'm afraid! I drive a Ford Focus.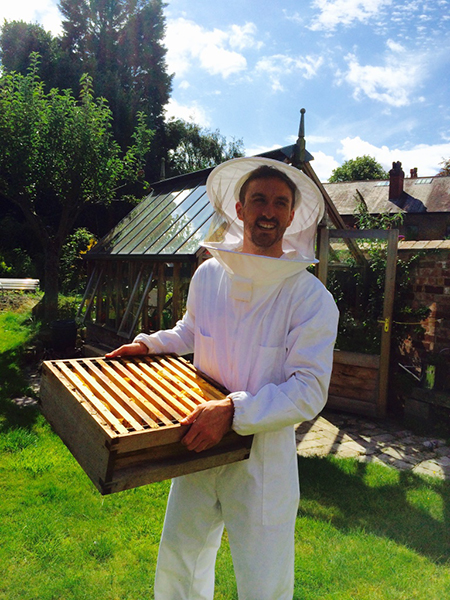 Being environmentally friendly and sustainable is something that we are passionate about. How is your business doing its bit for the environment?
Today it is still our ongoing mission to help Save the Bees and to reverse the decline in the bee population in Britain. Our bees here in the UK and around the world are extremely important, not just for honey producers, but for also for the wider environment we live in.
As we always have done, we use a portion of the sales we make from our honey to buy bee-friendly wildflower seeds. A small packet of these are sent out free of charge with every honey order, so all our customers can play an active role in our companies' ethos and mission.
Even if you aren't a honey customer, we will still send you a free packet of seeds for just a small postage charge. We also stand by our commitment to plant at least one bee-friendly seed for every pot of honey we sell. Our goal (with our customers help) is to create thousands of new bee-friendly wildflower patches across the UK and help stop the decline in bee numbers.
Disclaimer – Articles are for general information only – customers should always seek their own independent advice. Vavista is not affiliated with the organisations/businesses mentioned and does not recommend or endorse any of the included products or services. For more information please visit our website.
Read Next