This month, we caught up with co-founder of KINN Living, Sophie Lavabre-Barrow.  KINN is a brand developed to provide organic and non-toxic plant-based products for your body and home.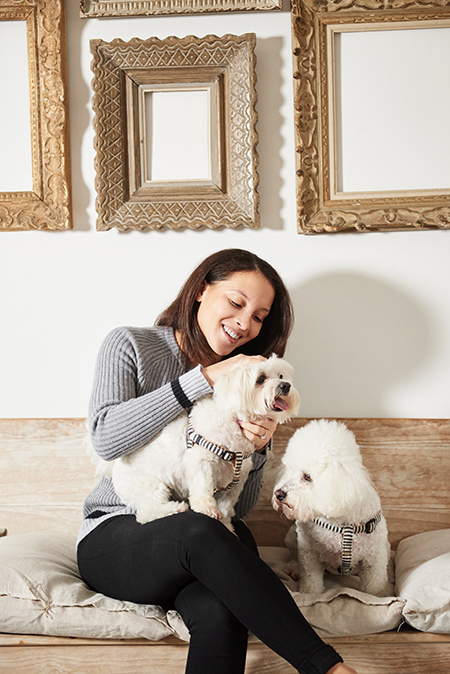 We love the ethos of your brand and we're certain our customers will too, but we'd like to know what inspired you to set up KINN Living?
When I started university in London I used to spend a lot of time in Whole Foods and Planet organic, my entire family has always been into organic and natural alternatives to everyday products so it was natural I gravitated towards being in those stores. But it got me thinking about why it was that so much attention was being paid to what we eat and what we use on our skin, but hardly any attention was being paid to what we wash our clothes with and use in our homes. I spoke to my mum (co-founder) about this and we both thought it was an area that needed to be tackled, and so from this simple idea KINN was born.
Being environmentally friendly and sustainable is something that we are passionate about. How is your business doing its bit for the environment?
Our products are made using environmentally friendly ingredients as well as ensuring that all of our products are palm oil free and animal friendly (we never test on animals or use animal byproducts). We manufacture everything in the UK in order to cut down on carbon emissions from transport. We have so many exciting things lined up this year to make KINN even stronger and better for the planet, and this year we will begin work on our sustainability goals for 2021 and beyond.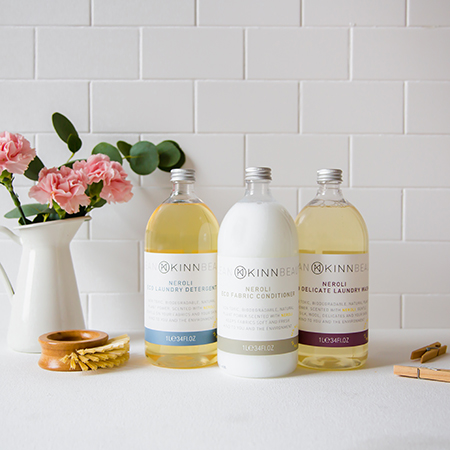 We get the impression that people are paying a lot more attention to their health and wellbeing, as well as that of the planet – why do you think that is?
I think people have begun to realise that health is wealth. Without giving ourselves proper care and attention we are ultimately sabotaging any good habits we might have. A lot of people are starting to realise that (for instance) a lot of conventional laundry products are actually exacerbating their sensitive skin issues and so they are now looking for alternatives. The growth of social media and the ability to get our message across to more people has really helped to spread awareness that natural and eco-friendly can be just as effective as conventional products and that they don't have the side effects that harsh chemicals can have. During the first lockdown we noticed a spike in interest in natural cleaning and many people began to spend more time reading our informational articles and making the swap to natural products. With more products coming to market customers have so much more choice than before and this is forcing the bigger players like conglomerate owned Method and Ecover to step up their game. But unfortunately this has led to an increase in greenwashing in the industry.
What do you do to keep fit and healthy?
I love to exercise (this wasn't always the case!), but now I try to run between 3-5 times a week and I love to follow Kayla Itsines' workouts through her app. I really have discovered that good health is wealth and I am lucky enough that where I live (on Lake Zurich) I can keep up my healthy routine even though the gyms are now closed. I also try to keep alcohol to a minimum and I try to make sure that when I do drink it is high quality alcohol. I eat a lot of fish and veggies and I try to keep meat to a minimum (maybe once a week… if that). The quality and high welfare of farming in Zurich/Switzerland really is a big benefit and it makes it really easy to eat seasonally.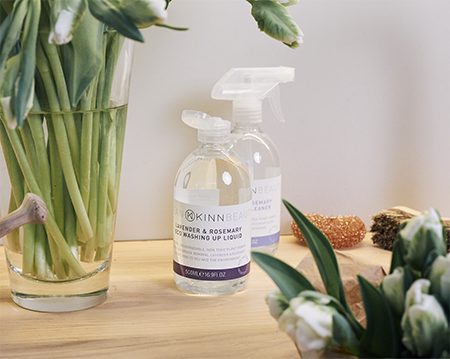 Here at Vavista, not only do we offer wellbeing guidance, we are also a life and car insurance brand, so we have to ask… What car do you drive?
I try to walk and cycle as much as possible as it's so safe and easy to do where I live, but I am a Mini girl! My family got me a Red Mini One as my first car, I then had a silver Mini One, then a Mini Cooper Convertible (which I sold when I moved abroad… I still think about this one daily) and now we are in Switzerland we decided to get another Mini Cooper 5 Door which we drove to Puglia… I do not recommend this, the roads are terrible! I know that I will always have a Mini as they truly are my favourite car. We already know that our next car will be a Hybrid/Electric Mini Countryman.
Read Next