This month, we caught up with founder of 100% essential oil aromatherapy brand, Wildheart Organics, Emma Sinclair.  Wildheart Organics are committed to green and sustainable working practices, with all products packaged in glass.  They use the highest amount of essential oils to create a luxury treatment product with the optimum therapeutic benefits – giving a moment of bliss.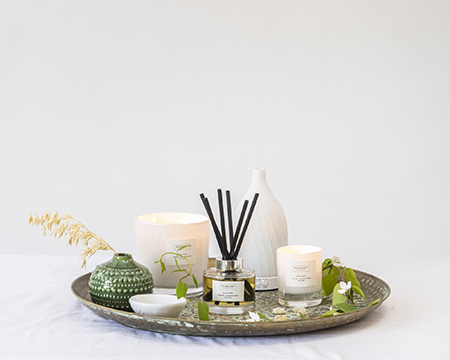 We love the ethos of your brand and we're certain our customers will too, but we'd like to know what inspired you to set up Wild Heart Organics?
Around 6 years ago I was looking for a new chapter in my life, something that would combine self-care and creativity. I was disillusioned and unfulfilled in my marketing role.  I had discovered the power of aromatherapy around then. At the time I was suffering from stress and having difficulty sleeping.  It was during a hotel weekend break where I first tried an essential bath oil. To my amazement, I had the best night's sleep for many months.  Immediately after I began my training in aromatherapy and Wildheart started with candles.  Then we added diffusers, room mists, bath and body oils etc.
We get the impression that people are paying a lot more attention to their health and wellbeing – why do you think that is?
This change has been caused by the published research and data available to prove the benefits of a 360 degree holistic approach to personal health.  There has been a societal shift in the approach to personal wellbeing and self-care.  Thankfully you are no longer seen as indulgent or a health fanatic.  Social media and press influencers have also increased the media exposure to healthy life messages to all.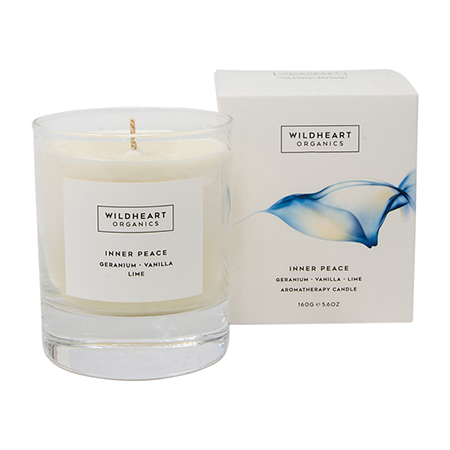 What do you do to keep fit and healthy?
I eat well and try to stick to a plant based diet.  Most days I enjoy a good walk in the Pentland hills close to our barn manufacturing unit.
Also I enjoy yoga, swimming and have recently started Pilates.
Here at Vavista, not only do we offer wellbeing guidance, we are also a life and car insurance brand, so we have to ask… What car do you drive?  
I drive a Qashqai, it is never tidy and used to transport orders to local shops and moving boxes around between the manufacturing unit and our Wildheart shop.  I am currently saving up for a Nissan Leaf electric car.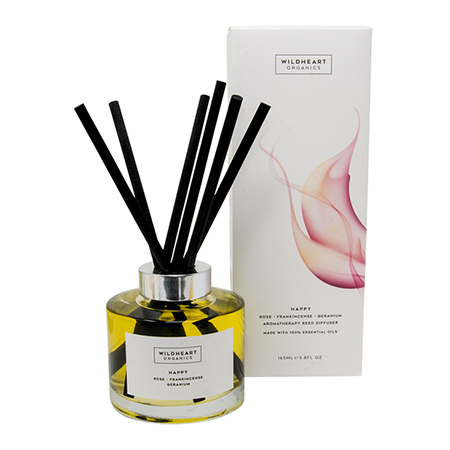 Being environmentally friendly and sustainable is something that we are passionate about. How is your business doing its bit for the environment?
We have always had the environment at the heart of our ethos.  We currently only use glass containers, all our packaging is recyclable.  We have glass refills for diffusers and mists.  We plan to introduce bath and shower products and these will be made from sugar cane biopolymers.
The essential oils are only from sustainable sources.  All products are natural.
Read Next