We all know that running is good for your physical fitness – heart, lungs and legs get a good workout.  And we usually feel better, mentally, after a run, too. Though we may have to remind ourselves of that fact when lacking in motivation to head out of the door on a cold, wet day!  But, you may not be aware of exactly how good running can be, for your brain and mood.  If you want an added incentive to get the trainers on and head out, here it is! I actually think the mental benefits are more motivating than the physical ones….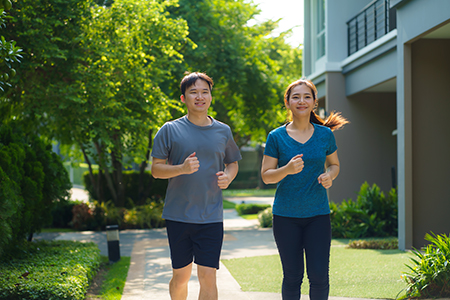 Several studies show that exercise is great for boosting your mood and is especially useful for people with mild to moderate depression
It works by releasing feel-good endorphins, natural cannabis-like brain chemicals (endogenous cannabinoids) and other natural brain chemicals that can enhance your sense of well-being.  It can also occupy your thoughts, so that you can get away from the cycle of negative thoughts that feed depression and anxiety.
Could running help dementia?
With dementia cases on the rise, there is a race to understand the cause, and the potential treatments. Options remain limited, but exercise may help. Dementia is seen more commonly with diabetes and with reduced blood flow in the brain. Aerobic exercise, by stimulating blood flow and improving the way our body handles excess blood sugar, is one of the few things we know can help existing symptoms. It's also associated with a 30% reduction in risk of developing dementia long-term, according to the Alzheimer's Society.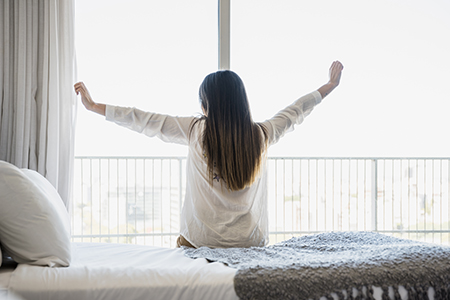 It ensures higher quality sleep
Sleep is hugely beneficial for mental health. A full 7-8 hours really is needed for almost everyone, regardless of whether they think they need it or not. It helps us manage memory storage and emotional control as well as cognition and executive function – those higher skills we need to function at our best. The fresh air and exercise that a run provides, are great for ensuring high quality sleep later. But, don't leave it too late in the evening…a drop in body temperature is one of the triggers for sleep, so allow time to cool down properly!
As you feel your physical fitness improve with your training schedule, have you noticed a boost in your mental fitness too? It doesn't get the same attention, but it is equally valuable and deserves to be appreciated!
Livingston G, Huntley J, Sommerlad A, et al. Dementia prevention, intervention, and care: 2020 report of the Lancet Commission. Lancet. 2020;396(10248):413-446. [2]
Disclaimer: Articles are for general information only – customers should always seek their own independent advice. Vavista is not affiliated with the organisations/businesses mentioned and does not recommend or endorse any of the included products or services. For more information, click here.
Read Next