Here at Vavista, we're conscious about not only the health and wellbeing of our customers, but our wonderful planet too.  We are therefore always working towards finding the best planet-friendly product alternatives, as so many of our day to day purchases can be packaged up in non-recyclable materials, which end up in landfill.
So, we set about finding some great household items that are a little friendlier to the planet, as well as the people in your home too:
We couldn't resist this range from Colt & Willow, because not only do they look ever so pretty in the refillable amber glass bottles, but their entire range of powerful plant-based cleaning products are free of harmful toxins.  This means you can feel safe in the knowledge that the products you're cleaning with are safe and gentle on the skin of the members of your household.  What's more, £1 from every sale is going towards supporting Age UK during the COVID-19 crisis.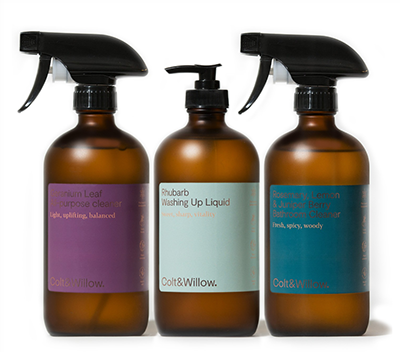 Not only is this plant-based laundry detergent biodegradable, safe for the whole family and free from SLS/SLES, Parabens, Phthalates, Musks, Toluene, Phosphates, PEG's (polyethylene glycols), Enzymes, Chlorine Bleach, Optical Brighteners and Formaldehyde, it has the beautiful smell of neroli blossom essential oil.  What is not to love?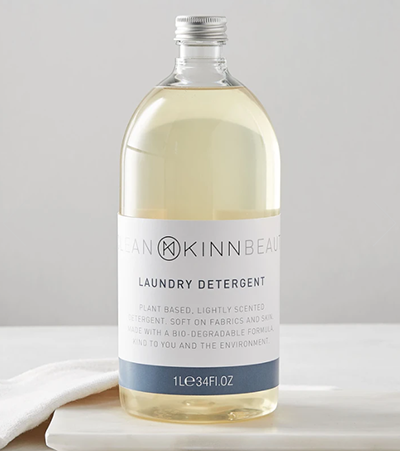 We've been looking for great alternatives to wrapping our sandwiches and we've found it in The Beeswax Wrap Co., who are the people and planet friendly alternative to cling film and tin foil!  They have a great, extensive range of wraps and they source all of their beeswax from the UK, supporting local beekeepers. They also work with local designers to create fun fabric designs to brighten up your home. So when you buy from them, not only are you doing your bit for the planet, you are also supporting lots of other small businesses playing their part too!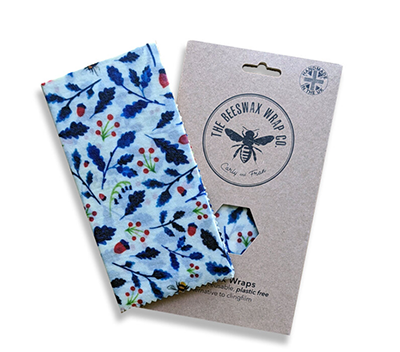 Glass Straws from VASO
Knowing that plastic straws can take hundreds…yes hundreds of years to degrade, glass straws are a must-have item for us!  We love the ones on offer from VASO.  Each of their straws are reusable, environmentally friendly and sustainable, as well as all of their straws and packaging being recyclable.  Every straw delivers a pure, unaffected taste, with no plastics, BPA, toxins or mineral oils used in the manufacturing process.  To top it off, they're dishwasher safe too – perfect!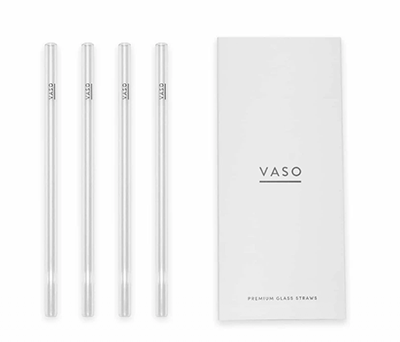 If like us, you like to start your day with a strong cup of coffee, but want to rid the guilt of using non-recyclable packaging, look no further than Toast Coffee Pods.  They offer a range of coffee pods that are 100% biodegradable, making them easy to dispose of in your compost or garden waste. Their packaging is completely recyclable, sourced only from sustainably managed forests.  They offer great 'Taster' boxes too, meaning you can try out the different flavours from their varied range!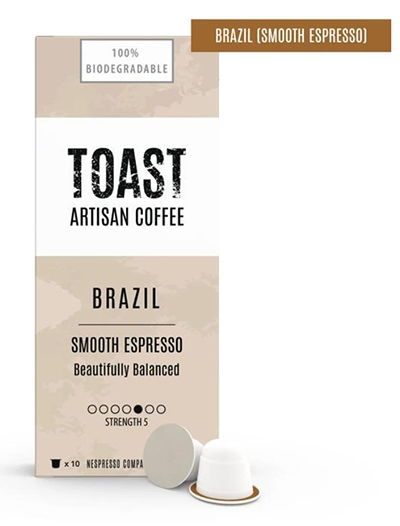 Disclaimer: Articles are for general information only – customers should always seek their own independent advice. Vavista is not affiliated with the organisations/businesses mentioned and does not recommend or endorse any of the included products or services. For more information, click here.
Read Next