Think indulging this Valentine's Day means breaking those healthy eating habits you've worked so hard at? Think again. Vavista shares a few ideas for an indulgent, yet healthy Valentine's Day menu, from breakfast or brunch, to dinner and dessert.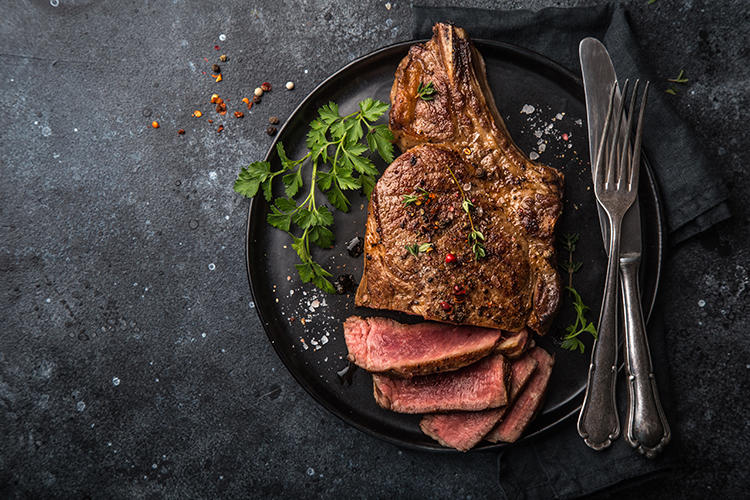 DRINK: Espresso Martini
Serve this not-so-naughty tipple as either an aperitif, or after dinner pick-me-up. It comes with a calorie-free mixer…espresso! Plus, the creamy coffee liqueur has been swapped for Tia Maria, cutting the fat a little. But it's still 100kcal per cocktail, so don't go overboard. And, caffeine in the evening may interfere with your sleep – though that may not be a priority on Valentine's night!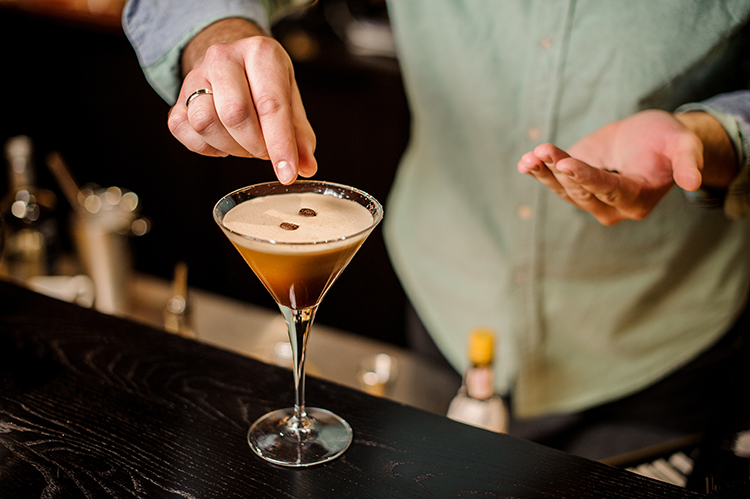 DINNER: Garlic and Balsamic Steak with Butternut and Beetroot Crisp bake
The butternut and beetroot bake gives this dish brilliant colour – and with colour comes antioxidants, vitamins and minerals. Plus, it's fairly quick and easy; but don't tell your date that! The balsamic dressing is also a great staple for the kitchen. It uses healthy monounsaturated fats (olive oil) and is a zero salt recipe. I use it to coat my steak before laying it in the pan for added flavour.
DESSERT: Decadent Chocolate Orange Mousse
This recipe is great to impress a date – very sumptuous, and almost virtuous! With only 4 ingredients, the only sugar in the recipe comes from the chocolate. But dark chocolate has lots of health benefits too. Tuck in!
Ingredients
25ml coffee-flavoured or plain vodka
25ml Tia Maria
25ml espresso
1 small butternut squash, skin on, seeds scooped out and sliced very thinly (1-2mm thick)
2 medium beetroot, skin peeled and sliced into thin disks (1-2mm thick)
1 tbsp dried thyme
200g sirloin steak (2 x 100g)
5 tbsp balsamic dressing (see recipe)
2 handfuls green beans, trimmed
2 handfuls crisp lettuce, washed and coarsely chopped
75g 70% dark chocolate (orange flavour optional)
1 orange (zest and juice)
4 tbsp natural yoghurt
2 large egg whites
For the dressing:
Makes 10 servings (1 tbsp each)
6 tbsp olive oil
2 tbsp balsamic vinegar
1 tbsp wholegrain mustard
1 tsp clear honey
1 small garlic clove, crushed
Simply pop all ingredients into a bottle (I use an old olive oil bottle), put the lid on and shake vigorously like a cocktail.
The dressing can be kept in the bottle; shake well before each use.
Remember you can easily double or triple the recipe to make a big bottle or reduce it for a mini-portion which can be taken with you to work.
Method
For the cocktail simply shake up (you'll need a cocktail shaker) the ingredients and serve.
For the main you need to: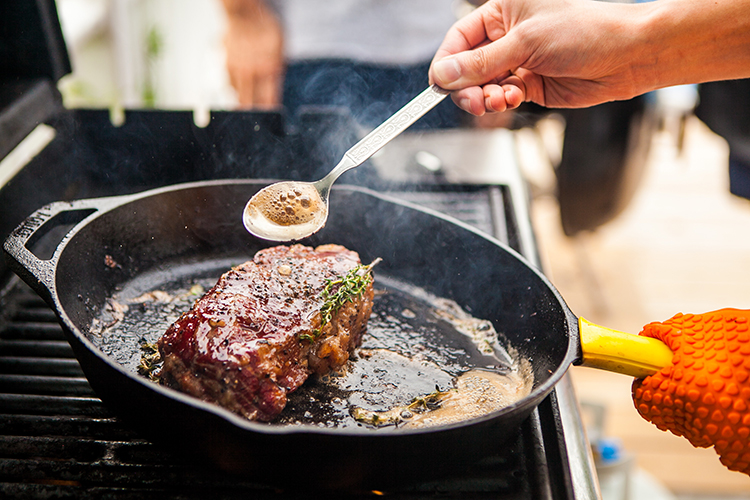 Start with the butternut squash and beetroot bake: Preheat the oven to 200˚C. Wash and slice beetroot and squash. Place in a baking dish, drizzle with the 2 tbsp balsamic dressing, sprinkle with the thyme and season with black pepper and a little salt then toss to glaze each piece, before spreading evenly in the dish. Once the oven is ready, pop the bake in to cook for about 20-30 minutes until the top layer starts to curl and crisp-up. Check frequently as they can burn quickly.
In the meantime, tenderise your steaks: place the steaks in a sturdy freezer bag, drizzle in the balsamic dressing (and any other spices that you fancy) and massage into the steaks. Then lay them flat, grab a rolling pin and beat the steaks gently all over until about 1cm larger in diameter.
Prepare your pans for the steak and the green beans; you'll need a non-stick frying pan over a high heat for the steak and a pan of boiling water for the beans. Once the crisp bake is ready, cover the bake with foil and set aside. Add the green beans to the pan of boiling water for 3-5 minutes.
Ensure your non-stick pan is nice and hot and immediately place each steak onto the pan. Depending on how 'well-done' you like your meat, leave to sizzle for 2-5 minutes on each side.
Dish up the salad and green beans together and toss in a salad bowl with 1 tbsp balsamic dressing. Then pop your crisp bake as a centre-piece on the table and serve your steaks immediately! Great with a little wholegrain mustard (and a small glass of red).
Tip: If you're not having much luck with thinly slicing the butternut and beetroot (you'll need an extra sharp knife or mandolin), just cut into 1cm cubes and continue to follow the recipe.
For dessert: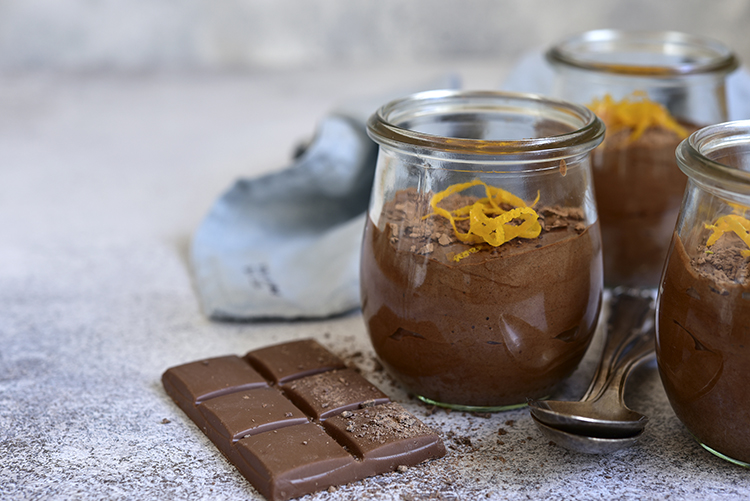 Melt the dark chocolate in a heatproof bowl along with the orange zest and juice (saving a little zest for presentation at the end) over gently simmering water. Once melted and mixed, allow to cool for 10-15 mins and then mix in the yoghurt.
Whisk the egg whites until stiff.
Add a spoonful of the beaten egg whites into the melted chocolate mixture to loosen. Then fold in the rest of the egg whites.
Place into small clear glasses, clear up any mess along the edges and top with a little zest. Or if you're feeling particularly creative, try pouring your mousse into a scooped out orange skin!
Leave in the fridge for a few hours to set.
You could also try using different flavoured chocolates which might go well with the orange – ginger would add a delicious zing!
Read Next