Team Vavista
Vavista Insurance is excited to be launching a Community Team Sponsorship Programme, underpinning our commitment to help everyone improve their health.
Launched by Dr Sally Norton, NHS consultant and Vavista Health Expert, sponsorship opportunities will be offered to selected amateur sports teams throughout the year.
We are currently sponsoring 4 amateur sports teams and will soon be rolling out our sponsorship programme to teams across the country. Now's your chance to get help with team kit, support with competitions and more. Plus, there are further exciting opportunities to come.
If you would like to nominate a team for future consideration please email: community@vavista.com and tell us a bit about the team and how we can help support them.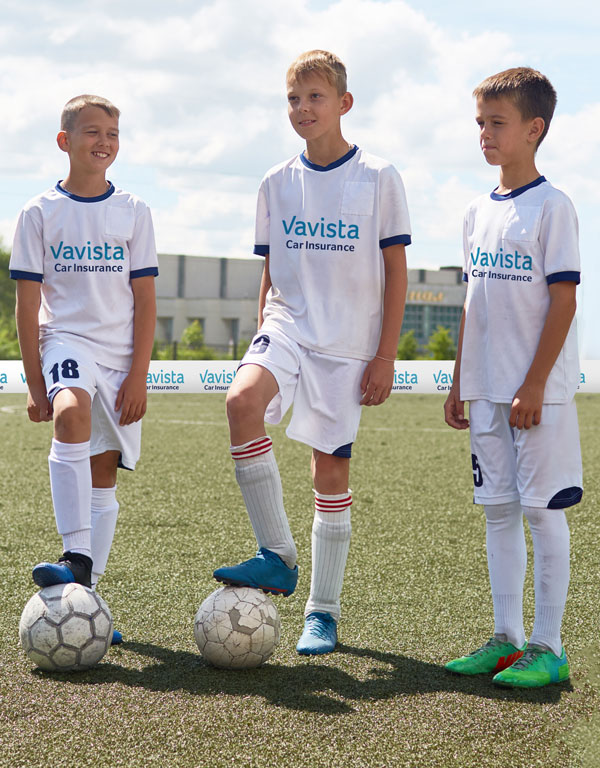 Wellness Champions
Are you struggling to get your healthier product appreciated?
It's hard for consumers to make healthy product choices when they are swamped by conflicting information and big manufacturers are using huge marketing budgets to promote products that are far less healthy than portrayed.
As part of our pledge to support healthy living, Vavista is keen to promote ethical products, from smaller, independent producers, which aid our policy holders in achieving a healthier and happier lifestyle.
We send out a monthly newsletter to tens of thousands of customers which includes exclusive offers on relevant products from chosen brands. Products considered could be anything that improves wellbeing – from food products to sports or activity wear or relaxation aids.
If you're interested in Dr Sally Norton evaluating your product and brand, and in providing a special offer for our customers, then please email community@vavista.com