Get Affordable Car Insurance
Vavista offers a range of car insurance products to provide you with peace of mind. We also offer a number of optional extras such as legal expenses cover and RAC breakdown.
Vavista is committed to bringing you car insurance that is both affordable and reliable. Car insurance is a necessity and a legal requirement, but the right policy could end up saving you money.
Vavista offers cheap car insurance with a number of policy options to suit a variety of customers and budgets. Comprehensive car insurance offers the most extensive cover, ensuring you are protected against all possibilities. There are also a number of value added services such as extended warranty, or specialist insurance, which focuses on vintage and other specialised vehicles.

Our Credentials are Healthy
8 second average call waiting time
Car Insurance 5 Star Defaqto Rated*
Options for unconventional car insurance needs
Free Health Add On – worth over £199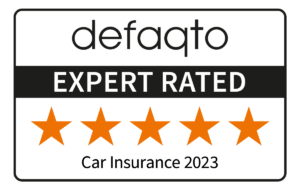 Vavista are a life and car insurance brand with a twist we give all of our customers access to a rich source of health tips, recipes and articles plus exclusive access to tailored wellbeing modules on managing your individual health by Dr Sally Norton.
We've teamed up with health and wellbeing expert, Dr Sally Norton, to offer you access to a free health resource which allows you to tap into a wealth of science-backed tips and recipes together with a library of research-backed weight management and wellbeing articles.
Plus you'll be given free, exclusive access to our tailored health modules which guide you through managing your individual health needs in small, manageable and sustainable steps.
A healthy financial choice doesn't just mean the amount you spend when you purchase your car or life insurance policy. Obviously, price is key, and we can offer some really great prices, but choosing insurance cover that is easy to manage and provides the appropriate protection in the event of a claim can have a longer-term impact on a healthy peace of mind and healthy bank balance!
Don't believe us? See what our customers have to say
Kerry
I found Vavista on a comparison site looking for car insurance. Once on their site I found it very easy to navigate an get what I wanted. It was easy to pay...
Posted 1 day ago
Christopher
Good customer service would recommend
Posted 1 day ago
---
A Healthy Planet
We have partnered with Eden Reforestation Projects who have already planted over 300 million native trees globally. With your support, we want to grow this number. That's why we have made a pledge to plant a tree for every policy sold.
By planting trees we are helping reforestation
Which contributes towards offsetting your carbon footprint
And these projects are also designed to empower local communities, who are employed to plant and protect the trees you've helped us fund.
Vavista are very proud to contribute to a project that has made such a global difference.
---
Eligibility
To save you time obtaining a quote and to help answer any questions you may have before running through an online quote or speaking with one of our sales agents, please check the following criteria.
You and Any Other Driver
Are aged between 17-74.
Hold a valid UK or EU drivers licence and are permanent residents in the UK.
Do not have any non-motoring convictions which are not spent under the Rehabilitation of Offenders Act.
Have never been refused or had special terms or cancellation imposed on previous insurance policies.
Your No Claims Bonus
Has been earned in the UK from a private car policy, and is not being used on another vehicle.
Your no claims bonus is no more than 2 years old.
The Vehicle
The vehicle has no more than 6 seats and all fitted in accordance with and by the manufacturer.
The vehicle is not subject to any form of hire or lease agreement, unless such an agreement has a term of a minimum of 12 months.
The vehicle is worth no more than £50,000.
If you need any help, please call our sales team on: 0344 776 8381
To ensure our insurers and credit providers have the necessary facts to assess your insurance risk, verify your identity, to help prevent fraud, it is important that you provide accurate information. Please take reasonable care to answer all the questions honestly and to the best of your knowledge. If you don't answer the questions correctly, your policy may be cancelled, or your claim rejected or not fully paid.
---
What do we offer?
What Does Comprehensive Insurance Offer?
Comprehensive cover insures against any accident that you may have, whether it's your fault or not. This includes damage caused to your car when it is unattended, such as a vandalism incident or a hit and run. However, whether or not it is your fault, claims can result in loss of No Claims Bonus, so check before you claim. Comprehensive cover also covers your legal liability to third parties (including damage to their vehicle or compensation for injuries sustained if the accident was your fault). The cover extends to fire damage to your car, or damage arising out of the theft or attempted theft of your car.

What Does Third Party, Fire and Theft Insurance Offer?
Your legal liability to third parties is covered (including damage to their vehicle or compensation for injuries sustained if the accident was your fault). The cover also extends to fire damage to your car, or damage arising out of the theft or attempted theft of your car.

What Does Third Party Only Insurance Offer?
Your legal liability to third parties is covered (including damage to their vehicle or compensation for injuries sustained if the accident was your fault). There is no cover for damage to your car from any cause whatsoever. This complies with the minimum legal requirements of the Road Traffic Act and very little more.

Breakdown Cover Provided by the RAC
We know you want great value breakdown cover from a name you can trust, which is why Vavista has partnered with the RAC. The RAC Patrols fix 4 out of 5 vehicles at the roadside within 30 minutes on average, so you can get back on the road, fast.
You have different levels of breakdown cover to choose from. Options include Roadside Rescue & Recovery, At Home Rescue & Onward Travel and European Motoring Assistance. Simply choose the level of cover that suits you and add it onto your insurance policy.

---
How to get Car Insurance
Getting a quote for your car insurance doesn't have to take all day. Make sure you have the following items to hand to speed up the process. We have made it quick and easy for you to compare car insurance so you can get the best car insurance policy for you.
Your vehicle's registration number will give us all the information we need to get you a quote but don't worry if you don't know it, we have a 'I don't know my registration number' option. We can still find your car, but you will need to know the make model and year and we will do the rest of the work from there.
Information about yourself and any other named drivers. This includes full names, Date of Birth, driving licence and any information about any claims or convictions in the last five years.
It's no secret that a no claims bonus helps to reduce the cost of your policy, that's why many people call it a no claims discount. If you have built up (not claimed on your car insurance in a year or more) a No Claims Discount you will need to know how many years this is for. Your previous car insurer will know this if you don't.
Let us know when you would like your policy to start. This is important as it may affect your premium.
---
FAQs
We want to make sure that you are full equipped with all the knowledge you will need before purchasing car insurance.
When is my car insurance due?
Most car insurance policies last one year. It is common for insurers to offer auto-renewals at the time of purchase. However, if you have not clicked this option you will be offered a renewal price a couple of weeks prior to your policy expiration date. You will need to make sure that you have a new policy in place by 23.59 on the expiration date of your current policy.
How to check car insurance?
It is a legal requirement to be insured on the road. To check if your vehicle is insured you can enter your vehicle registration into the Motor Insurance Database here.
What is comprehensive car insurance?
Comprehensive car insurance is the highest level of cover. Comprehensive cover means that if you are able to make a claim if the incident was our fault or not. You can also claim if you discover damage i.e. after parking on a street or in a public car park.
What is excess on car insurance?
Excess on car insurance is the amount you will have to pay if you make a claim. This will be agreed when buying the policy so will not be a surprise in the event of a claim. It is essentially the amount that you will contribute towards the claim.
What insurance group is my car?
Cars are scored and placed into 50 insurance groups. These groups are factored into the price of your insurance i.e. the higher the group the higher your car insurance premium is likely to be. You can find out what your car insurance group is here.
Why has my car insurance gone up?
There can be many factors as to why your insurance premium has increased; if you've made a claim on your insurance, a conviction on your licence, a change of address which may be a more expensive area, medical conditions and the lose of discounts. All these factors can change your policy price.
How to cancel car insurance?
If you wish to cancel your policy with us, you must contact our customer care team as soon as possible. They may also ask you to confirm this in writing.
*5 Star Defaqto rating on Watford policies only.