Getting a new car can be a very exciting time, but selling your old run-around can be stressful. There are numerous options for getting rid of your car: part exchange, selling privately or selling to leading car sales companies. But, whichever route you decide to go down, you need to make sure you are getting what you deserve. Read on for our tips on finding out how much your car is worth.
Nowadays there are lots of websites that will tell what they think your car is worth –  but this is a 'guesstimate'! They go on the written details you give them such as car registration, number of miles and service history. Remember, though, they haven't seen your car and may lower their offering price once they have seen it. Things that will lower its value include damage to the paintwork and interior, parts of the vehicle not working and multiple previous owners.  These sites are free so we suggest looking through a couple to see if the prices match up. Our favourite ones are;
https://www.autotrader.co.uk/car-valuation
https://www.confused.com/car-valuation
https://www.raccars.co.uk/value-my-car
There are, however, factors that will increase the value of your car.  These include:
Extra features that your car may have e.g. a built-in sat-nav, a reversing camera or a multimedia system.
Your car being a desirable colour – some colours are more sought after than others and could increase the price you get for it.
No wear and tear – this is hard to avoid but if your car has no scratches, marks or stains in/on it this will up the value massively.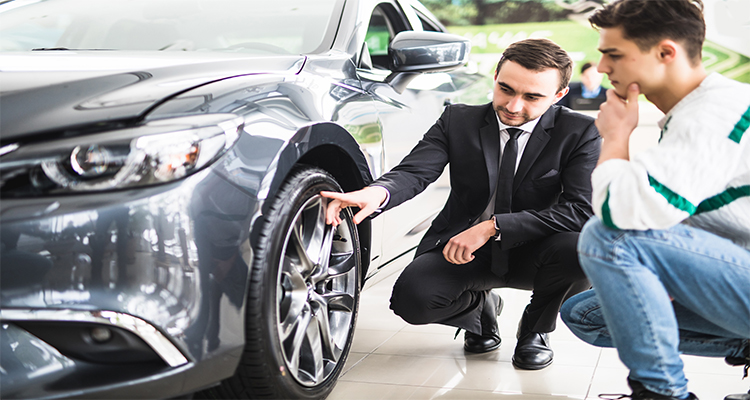 Another way to judge the value of the car is to type your car model and mileage into car sales sites and see what others are selling their cars for. This will help you gauge what is being sold at that moment and help price your car correctly. Remember, though, that the way you sell your car could affect how much you get for it. A private sale usually gets you more money but is time-consuming.  Trading or part-exchanging gives you less money as the companies  take on the effort for you.
Trawling the internet to find out what your car is worth can seem like an onerous task. However, get it right and you could reap the benefits. The correct price could lead to your car selling fast which is, of course, the best outcome. Knowing what your car is worth also puts you in a strong negotiating position – everyone wants the best deal and will usually bargain hard for it!
Read Next