Every year in the UK an estimated 2 million tonnes of electric waste is thrown away[1]. However, it's not common knowledge exactly how to safely and responsibly dispose of electricals. This means a lot of this waste ends up in landfill.
Why shouldn't you throw electrical waste in landfill?
Electrical items can be dangerous if they aren't dealt with properly at the end of their life. Lots of these items contain hazardous chemicals. These can end up breaking down in landfill and causing water and air pollution[2].
Most electrical products also contain precious materials that can be recycled. Some you may have heard of like copper and silver – but there are also rarer elements like Gallium and Yttrium that are in high demand to make new electricals and are set to run out within the next century.
What elements are in my electricals?
These are just some of the elements and precious materials that can be salvaged from recycled tech and electricals:
Silver: Used in mirrors, reactive lenses that darken in sunlight, antibacterial clothing and gloves for use with touch-screens;
Gallium: Used in medical thermometers, LEDs, solar panels, telescopes and has possible anti-cancer properties;
Yttrium: Used in white LED lights, camera lenses and can be used to treat some cancers;
Indium: Used in transistors, microchips, fire-sprinkler systems, as a coating for ball-bearings in Formula One cars and solar panels;
Tantalum: Used in surgical implants, electrodes for neon lights, turbine blades, rocket nozzles and nose caps for supersonic aircraft, hearing aids and pacemakers.[3]
Campaigners are trying to encourage the recycling of these elements to avoid them ending up in land fill and continually being mined[4].
Any electrical item with a WEEE symbol (a crossed out wheelie bin – as pictured below) means the item cannot be placed in a household waste bin to be taken to landfill[5].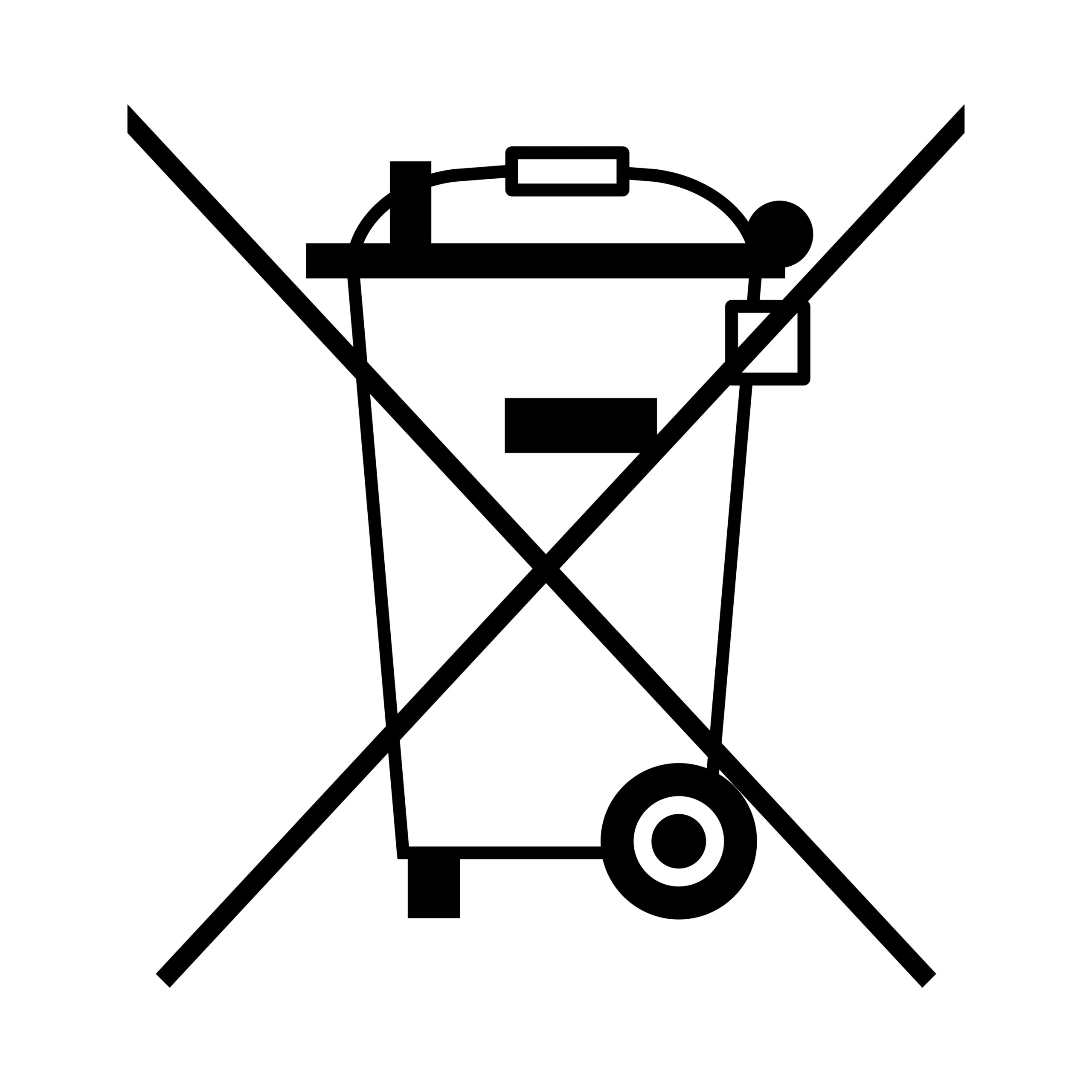 So, how can I recycle my electrical items?
1. Resell them
We all have the one draw in our house full of old electrical gadgets or mobile phones. But did you know you could get some quick and easy cash for them?
If your item still works, you just no longer want or need it then you can resell it. This could be through Ebay, Facebook Marketplace, Vinted or any other preloved items selling site.
If your item is faulty or no longer works, there are plenty of websites where you can get a quote for your gadget based on its condition. The company will send you a prepaid envelope to post your gadget back to them. They'll then evaluate the product and offer you a final price. Most will deposit the money into your account the same day they receive it.
Note: Ensure you erase all person information from devices prior to selling them, this is usually known as a factory reset.
2. Drop them off at a Recycling Centre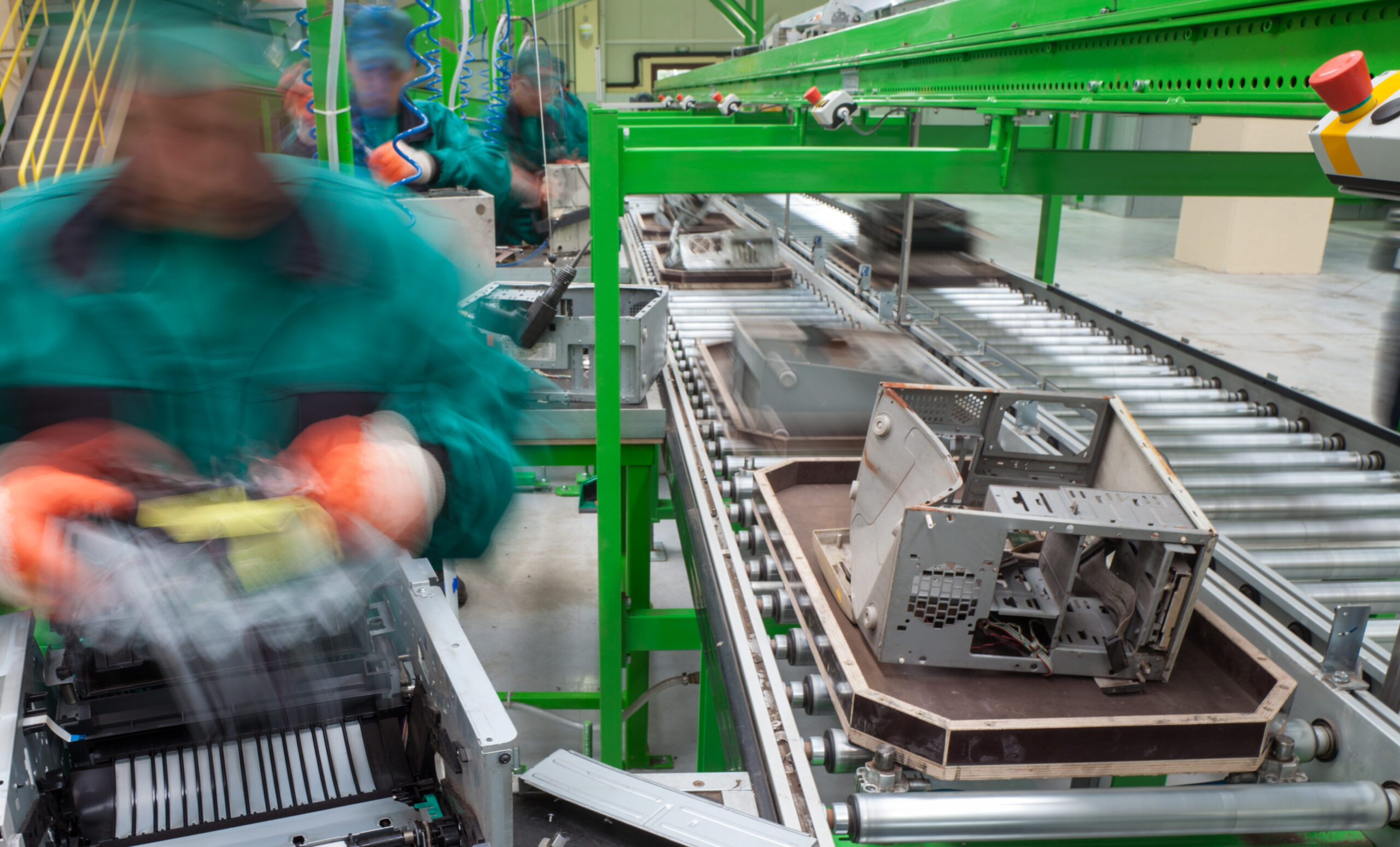 Recycling centres across the UK recycle electrical goods. These items are then taken apart using a shredding process. Magnets and strong electrical currents are used to remove magnetic and nonmagnetic metals, which can then be used to make something new[6]. To find your local recycling centre, you can put your postcode into the recycle your electricals website. Anything with a battery, cable or plug can be recycled.
3. Arrange a Roadside Collection
If a recycling centre drop off seems too much for you, you may be able to get some smaller items collected as part of your household recycling collection. Usually smaller items such as kettles, toasters, phones, batteries (not car), straighteners and hair dryers can be placed into a plastic bag to keep it dry ready to be collected. For a full list of items that can be collected, check your local council's website.
4. Get Larger Appliances Collected
When it comes to larger appliances such as washing machines and fridges, it can seem a bit tricker to recycle. However, at a cost you can arrange for this to be collected from your home. To apply for a special large appliance collection, input your postcode into this government website to get started.
5. Return to the Retailer
Retailers also offer a scheme to take back and correctly dispose of waste either in store or via home collection when purchasing the same type of item again. Smaller appliances (less than 25cm on their longest side) can be taken back to stores. Larger items will have to be collected from your home and this may come at a charge due to transportation.
Note – some retailers may be exempt from this legislation, we advise you contact the store in advance to avoid disappointment [7].
Looking for more ways to help the environment?
Did you know, here at Vavista we plant a tree for every policy taken out to help off set your carbon footprint?
[1] How to recycle electrical items – Which?
[2] Can we fix our way out of the growing e-waste problem? – BBC News
[3] Millions of old gadgets 'stockpiled in drawers' – BBC News
[4] Mine e-waste, not the Earth, say scientists – BBC News
[5] WEEE – what does the label mean, EU requirements – Your Europe (europa.eu)
[6] Recycle Now | Where and How to Recycle
[7] Electrical waste: retailer and distributor responsibilities: Take back waste in store – GOV.UK (www.gov.uk)
Read Next