At Vavista we're passionate about ways in which we can be kinder to our planet and do as much as we can to help to reduce our carbon footprint.  One way in which we try to give back to our wonderful planet includes planting a tree for every policy we sell.
Another initiative the government has introduced is Clean Air Zones.
Clear Air Zones already exist in London, better known as the 'Low Congestion Zone' zone. If you pass through this zone, you must pay the congestion charge. These zones are now appearing in Bath, Birmingham and Portsmouth, with more cities expected to join throughout 2022.
So, what is a Clean Air Zone?
Clean air zones are areas of a city where vehicles need to pay a fee to pass through because they produce a certain amount of emissions. This is to tackle heavy traffic, improve air quality and encourage people to use more environmentally friendly transport such as bicycles.
Some of these zones target buses or taxes but others also charge private vehicles if they emit over a certain number of emissions.
When is this happening?
It's been announced that on the 30th May 2022, Manchester's Clean Air Zone will cover:
HGVs
Buses
Coaches
Vans
Minibuses
Hackney cabs and private hire vehicles
Motorhomes and camper vans
The fee for these vehicles could be up to £60 per day however, the cost of motorhomes and camper vans will be assessed individually depending on their emissions.
The good news is, if you are a private car, moped or motorbike driver, you shouldn't be affected.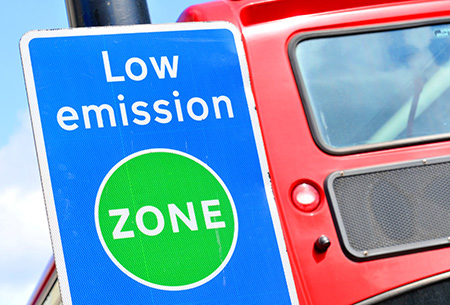 Where else will there be Clean Air Zones?
There are expected to be more cities adding Clean Air Zones in the future.  Cities such including Bradford and Oxford started work on Clean Air Zones, but this was stopped due to the pandemic, however, work is now back underway.
How do I pay the charge?
The charges need to be pre-paid and can be done via phone or online.
The government website, will tell you:
Where you'll find clean air zones
How to check if you'll need to pay a charge
How to create a business account; and
What monetary support or exemptions are available.
There's a different service if you want to drive in London's low emission zones. You can check your vehicle on the Transport for London (TfL) website here to find out more.
Disclaimer: Articles are for general information only – customers should always seek their own independent advice. Vavista is not affiliated with the organisations/businesses mentioned and does not recommend or endorse any of the included products or services. For more information, click here.
Read Next