You've decided your budget and found the car for you. Buying a used car will save you more money upfront, but can lead to expensive repair bills. Follow our quick checklist to make sure your new purchase is a worthwhile investment.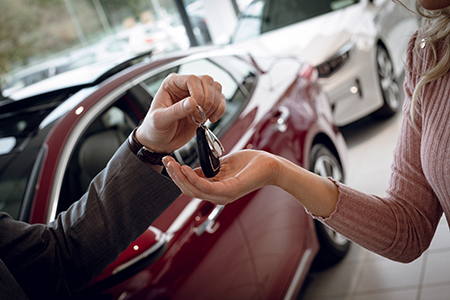 Vehicle History
There are many free vehicle history checks online, or you can pay for an extensive search. You're looking for whether the car has ever been stolen, written off, or has any outstanding finance.
View the vehicle
Don't buy without seeing. Check everything from the tyres to the air-con fans, and even the gadgets. Be sure to test that all doors and the boot lock correctly.
Ask questions
Ask the seller for the car's MOT certificates and service history. Vehicle history checks are available if you're unsure about the vehicle.
Test Drive
Try to test drive the car for around 30 minutes. Test the steering and brakes by driving at different speeds. Use your senses to identify any unusual sounds, sights or smells!
Insurance
Get some quotes to find out how much your new car insurance is going to cost. Before your test drive, check your car insurance policy offers DOC (Driving Other Cars) cover. Vavista is committed to bringing you car insurance that is both affordable and reliable. Car insurance is a necessity, but the right policy could save you money. Get a quote from us today!
Disclaimer: Articles are for general information only – customers should always seek their own independent advice. Vavista is not affiliated with the organisations/businesses mentioned and does not recommend or endorse any of the included products or services. For more information, click here.
Read Next