Nobody wants to be in an accident. But if the unthinkable happens, it's important to be prepared and understand what you need to do. So, we've put together a cheat sheet, just follow these steps to handle any accident you're in, in the best way possible.
Stop and remain calm
Check for injuries
Get contact details
Collect evidence
Don't discuss who is to blame
Report the accident
1. Stop and remain calm
It's important if you are involved in any accident you must stop! Leaving the scene of an accident is an offence under the Road Traffic Act.
Make sure your hazard warning lights are on, to alert other drivers of why you're stopping. Turn off your engine.
Try to remain as calm as you can. Take some deep breaths and don't let your temper get the better of you. That will only make a stressful situation worse for everyone involved.
2. Check for injuries
Check if you or anyone else is injured and if required, call for ambulance and police immediately.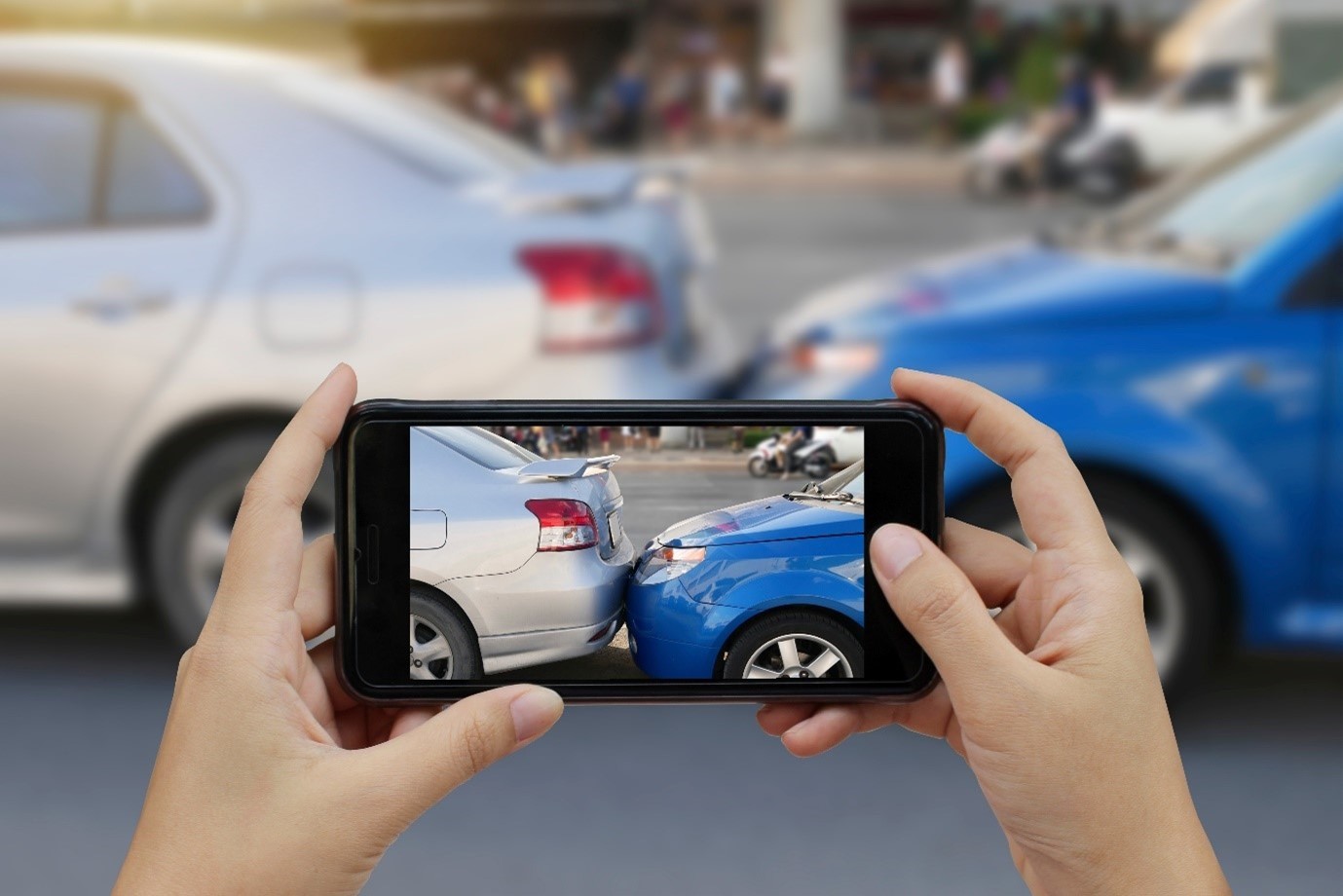 Remember – never remove a motorcyclist's helmet, unless it is essential, and you're trained to do so. This could cause further injury.
3. Get contact details
Why is it important?
Having full and accurate information about the accident benefits both you and your insurer. It makes it a lot quicker to get any claims sorted. Plus, it's the law that you must stop and give your name and address at the scene of an accident.
What details should I collect?
Names of all involved – make sure you get the names of the drivers involved.
Contact information – a phone number and/or email address of the other drivers. This is essential to get a claim moving as soon as possible.
The name and number of the other driver's insurance company
Registration of all vehicles – vehicle registration, make and model can help verify the other driver's involvement. Also check if the driver is the registered keeper. For example, the car could be a company car, or someone could be driving their parents or partners car.
Home address – full address and post code of all drivers involved.
Any passengers – number of passengers in each vehicle, along with any names if possible.
What information should I provide?
You should give the other driver the same details you took from them (see list above.)
If there is no one else involved in the accident, for example, you hit a parked car or someone's personal property, you should still leave your details. Leave a note where the owner can see it with your name, phone number, the damage you caused and your insurance details.
If you choose to drive away without leaving details, but have been seen by a witness or CCTV, you could find yourself in legal trouble.
4. Collect evidence
By gathering as much information as possible while its fresh in your mind, you will make it much easier to make a claim. Make sure you get the following:
The date and time of the accident.
A description of what happened.
Take pictures. If it's safe to do, take photos of the scene of the accident and any damage to all the vehicles.
The driving conditions – weather, visibility, and road quality
Any witness names, phone numbers and/or email addresses if they are happy to give them to you.
5. Don't discuss who is to blame
It's important not to admit guilt to the other drivers involved. Some insurance policies even state in their terms and conditions that you can't admit guilt to the other parties involved at the scene. Saying an accident was your fault at the scene could invalidate your policy. It's important to let the insurance companies decide whose fault the accident was when they have all the details. It's not the law that you have to admit liability. Do not let witnesses or the other drivers pressure you into admitting fault.
What if it's your fault? 
If you believe the accident to be your fault, you should report the accident to your insurer and advise of this. They will be able to reach out to the other parties involved and deal with any claim on your behalf.
6. Report the incident
To your insurance provider
You should report your accident to your insurance provider as soon as possible, providing them with the information you collected. It's important to report an accident even if you don't want to make a claim. This helps your insurer deal with any claims received from the other driver.
Depending on your policy, you will have a set amount of time you need to report the accident by. Check your policy documents asap for your specified time frame as reporting outside of this could invalidate your cover.
Find more information on how to make a claim here.
To the police
If anyone involved refuses to exchange details or leaves the scene, you should report this to the police. You should also report if you feel the driver was under the influence of alcohol or drugs.
If immediate emergency assistance is required call 999, however if the accident is minor, you can report the accident either by calling 101 or completing an online form. You need to report the accident within 24 hours of it occurring. Failure to do so could result in a fine, points on your licence, or a disqualification from driving.
Read Next