Are you partial to a lunchtime jacket potato, but not sure how to make it healthier?  Look no further…
We're looking at some healthy jacket potato inspiration.  As much as we love a hot steaming spud, they often come with a side-order of creamy fillings or piled high with baked beans (full of hidden sugar) and lashings of melted butter and cheese…, not the healthiest lunchtime option.
However, we're huge fans of the humble spud here,  as overall, they're a good option, packed with vitamin C.  A medium potato (150g) with the skin provides 27mg, almost half of the recommended daily intake, for example. Interestingly, their moniker as a 'comfort food' may actually be based in science as potatoes are exceedingly rich in Vitamin B6, a substance needed for cellular renewal, a healthy nervous system and a balanced, happy mood.  Indeed, 100g of baked potato contains 21% of the daily value of the vitamin.  Additionally, keeping the skin on your spud will deliver you 12% of your of your recommended daily fibre.
Adding a protein-based filling will mean the carbohydrate in the potato is broken down more slowly, making you feel fuller and energised for longer. Or why not try baking a sweet potato instead? The same comforting, warming lunch but with less of an effect on your blood sugar levels.
Our 3 favourite fillings:
Chickpeas are a great, filling source of plant protein. Try this tasty, quick hummus recipe: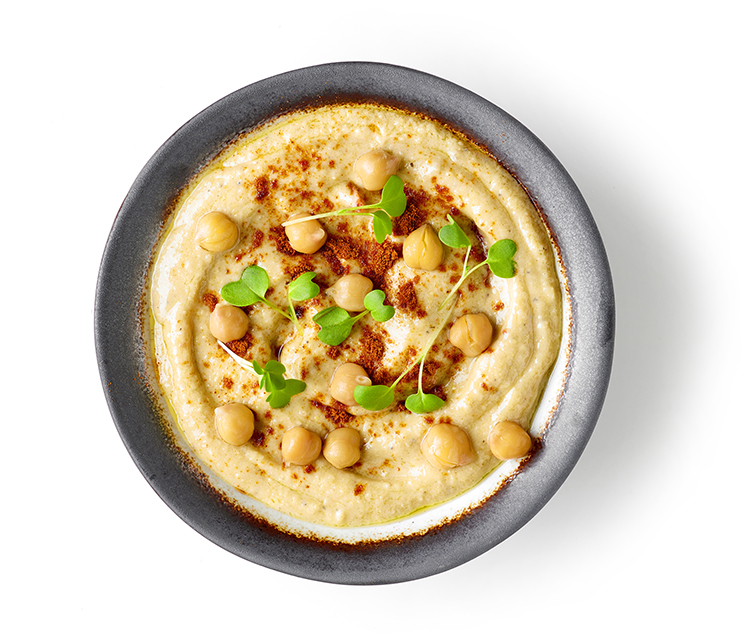 Ingredients:
200g/7oz canned chickpeas (drained and rinsed)
2 tbsp lemon juice
2 garlic cloves, crushed
1 tsp ground cumin
Salt
100ml tahini (sesame seed paste) optional
4 tbsp water
2 tbsp extra virgin olive oil
Method:
Simply add all the ingredients into a food processor and blend on a medium speed until a smooth consistency. Taste and add more lemon juice, garlic, salt or cumin if needed. If it is too thick, add another tbsp of water.
Nothing beats a slow-cooked chilli – made with beef or Quorn as you prefer. It's the perfect dish to make in a big batch and freeze in portions to eat later.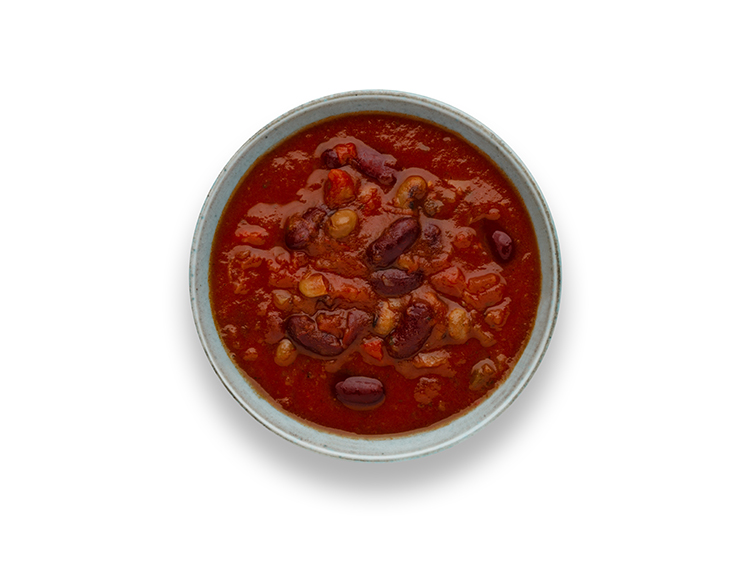 Ingredients:
1 tbsp oil
1 large white onion, finely chopped
1 red pepper, diced
2 garlic cloves, peeled and finely chopped
1 heaped tsp of hot, or 1 level tbsp mild chilli powder
1 tsp paprika
1 tsp ground cumin
500g lean minced beef (or Quorn equivalent)
400ml stock (beef or vegetable)
400g can chopped tomatoes
2-3 squares of 70% dark chocolate
2 tbsp tomato purée
410g can red kidney beans
2 large carrots, grated
Method:
Heat the oil and add onion – stir until soft and translucent.
Add in the garlic, red pepper, carrot and all the spices – stirring occasionally for 5 mins.
Add in the beef or Quorn – the pan should be hot enough to add colour to the meat. Stir until all the beef has broken up and browned.
Now add in the liquids – your stock, tomatoes and a squirt of tomato paste.
Give everything a good stir and once brought to the boil, reduce the heat and simmer with the lid on for 20 mins. Check and stir occasionally to ensure it hasn't stuck to the bottom of the pan. If it is drying out add another tbsp or so of water.
Finally, drain and rinse your beans. Add them in and bring back to the boil, then bubble gently for 10 minutes. At this stage, add the secret ingredient – good quality, dark chocolate. It will give a rich depth to the flavour to compliment the spices and richness of the meat.
To intensify your flavours, leave to stand with the lid on for 10-15 minutes – it's hard to resist but worth the wait!
A healthy-twist on a tuna mayo filling – this smoked trout pâté has a delicious added kick from the horseradish!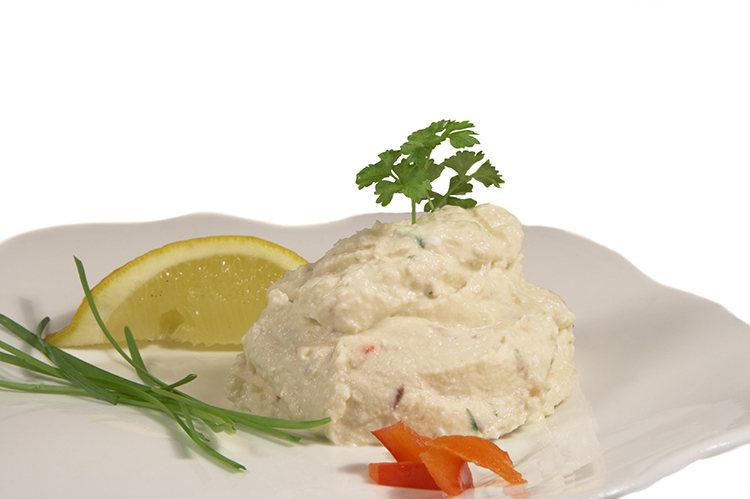 Ingredients:
120g Greek yoghurt
1 tsp creamed horseradish **check the label for hidden sugars!**
zest and juice ½ lemon
1 tbsp finely chopped dill
2 smoked trout fillets
Method:
Using a fork, mix together the Greek yoghurt before adding horseradish and lemon juice in a bowl until combined. Flake in the trout fillets, into bite size pieces. Depending on the size of your fillets you may need an additional tbsp of yoghurt. Lastly, stir through the dill and serve!
We hope this has given you some much needed inspiration.  For more delicious meal ideas, check out the recipe page on our blog.
Get a quote for your car insurance today!
Read Next