It's easy to see how a limited budget can lead to a poor diet. As soon as you walk into a supermarket the two-for-one offers or BOGOFs (buy one, get one free) are positioned in front of your face and invariably consist of cakes, chocolates or other low nutrient foods.
Fast food chains proudly offer burgers for £1 and super-size options for free. And even my hospital canteen sells plates of chips at a fraction of the price of the salads. So, it's hard to focus on losing the pounds around your waist when you see the pounds adding up at the till.
But eating healthily is such a big priority and doesn't have to be unaffordable if you follow these tips…
Choose quality over quantity
Most of us eat too much…as evidenced by the fact that two thirds of us are overweight. So cutting down on the volume of food you eat means you can choose better quality food in smaller amounts without paying more.
Plan ahead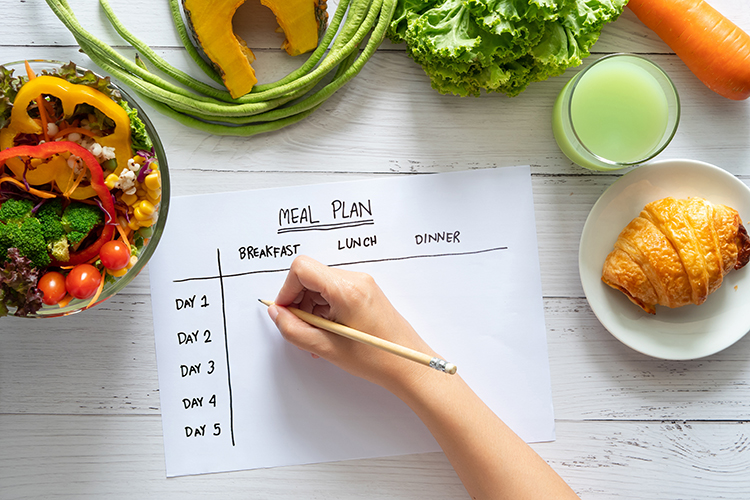 It's easy to pile up the trolley with food we think we may need, or get tempted by extras that we don't need at all. We overdo it and then throw lots away. In fact, we throw away almost 200kg of food per person per year. Instead, spend time planning your healthier meals and buy exactly what you need. Perhaps shop online to avoid added temptation. Or, make sure you fill up on a healthy snack before you shop to avoid buying more than your waistline or wages can afford!
Check out the discount section
Expired sell-by dates don't mean the food is unfit for consumption but it's often a fraction of the price. Pick up meat, fish, dairy and other basics for your home cooking.
Make friends with your local shopkeepers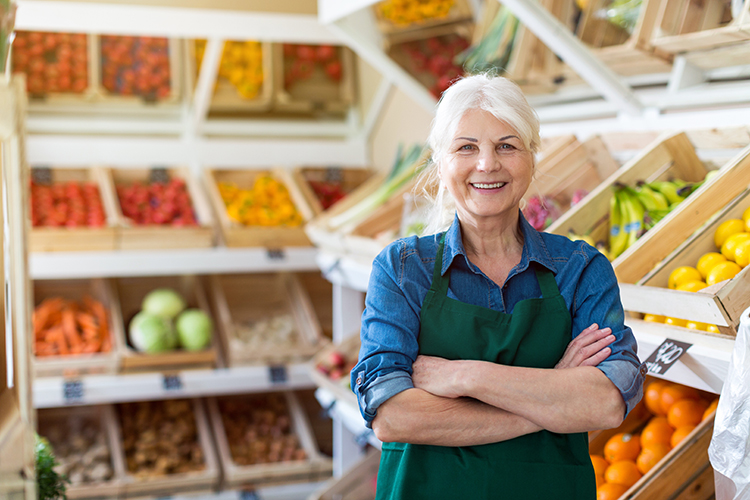 Steer clear of the supermarket with its aisles of expensive processed junk and head for your friendly local butcher, fishmonger or veg shop. You can buy what is in season, locally sourced, in the quantity you need and without all the packaging. Plus, it's often a fraction of the price. If you become a regular, you may be able to pick up older veg and meat bones for free – great for making hearty and healthy soups and stews.
Cook from scratch
Not only can you control what goes into your food and avoid the salt, sugar, bad fats and chemicals that make up much of the pre-prepared food on offer in the shops but it's a much cheaper way to eat as you aren't paying for production and packaging costs either. And with imagination and planning, leftovers can be strung out to a further meal or two. Until you try you won't believe how easy it is to make your own bread, yoghurt, soups, smoothies and much more. Easy recipes abound online.
Grow your own
OK – you can't get the full range of fruit and veg that you find in a supermarket…. but it's better to eat seasonally and avoid the carbon footprint of a pineapple flown from Costa Rica. And home-grown, picked that day provides more nutrients without the pesticides and other toxins of industrially farmed crops. Even a window box can produce some decent herbs to flavour salads and omelettes, a tub can be used for carrots, salad leaves or beetroot and a hanging basket can produce a great crop of cherry tomatoes. An allotment can be used to grow a whole lot more – as well as providing you with the opportunity to fit in some valuable exercise!  The Royal Horticultural Society has some great advice on how to successfully 'grow your own' here.
So, don't worry about the pennies – just focus on eating healthily and the pounds will be lost all by themselves!
Read Next