Going green is good for the planet, for sure. And, at Vavista we want to make sure that we do our bit to help reduce carbon emissions and improve sustainability. But we are also passionate about improving our health and wellbeing.
Upping the greens is a great way to do that – virtually anything green that is safe to eat or drink has health benefits!
Here are a few of our favourite ways to boost nutrition by going green.
Green smoothie
A green smoothie is an ideal way to get your nutrients in – but we need it to taste good too. Avocado adds a wonderful, luxurious feel to a smoothie, and a kiwi or similar fruit gives it the sweetness. Then you can just add in lots of green veg to really up the nutrient quota. Try this one….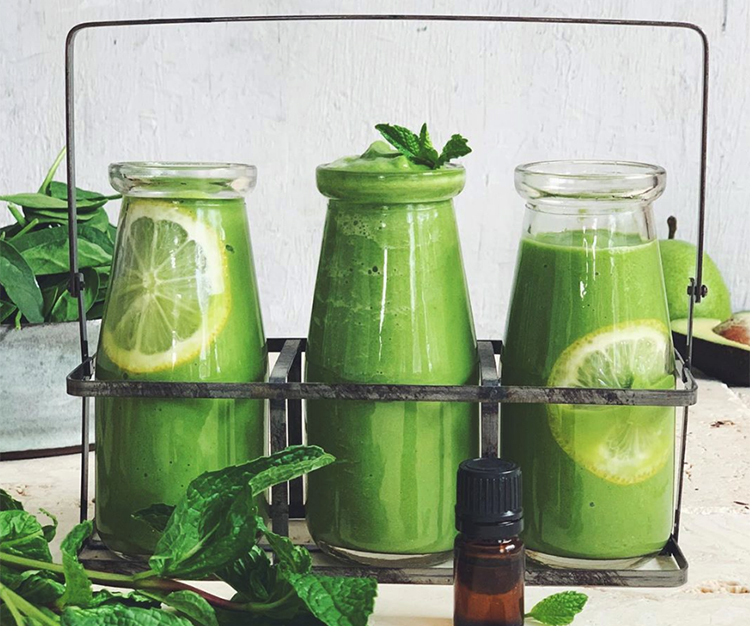 Photo Credit- @mynewroots
Ginger mint pear smoothie from @mynewroots
Green breakfast
Start the day as you mean to go on. If you want more than a smoothie, avoid the sugary cereal and try avocado for breakfast. Healthy fats found in avocados, especially when paired with good sources of protein like smoked salmon, eggs or veggie equivalents will keep you full until lunchtime without snacking. If you can't do without your morning carbs, try these great avocado toast recipes for inspiration…or use them as ideas for a packed lunch to take to work.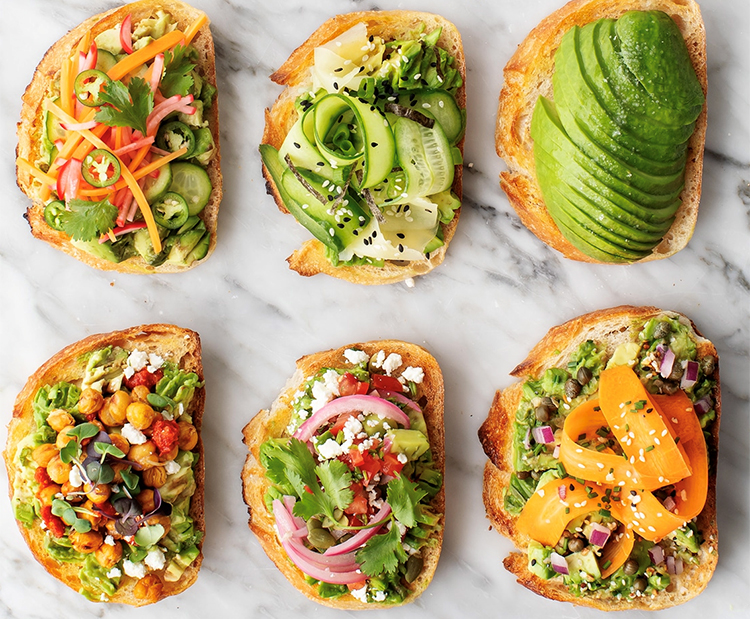 Photo Credit- loveandlemons.com
Avocado toasts from www.loveandlemons.com
Green main
A filling main meal also prevents the mid-afternoon or evening snacking. Eating a large meal late at night – particularly a spicy one – can interfere with sleep quality so try to stop eating at least 2 hours before bed, preferably more. This Thai green curry is easy to make and delicious, thanks to the creamy coconut milk and fresh flavours. What's more, you can use pretty much any veg you have lying around! It's vegan, but feel free to add in chicken, prawns or whatever you like.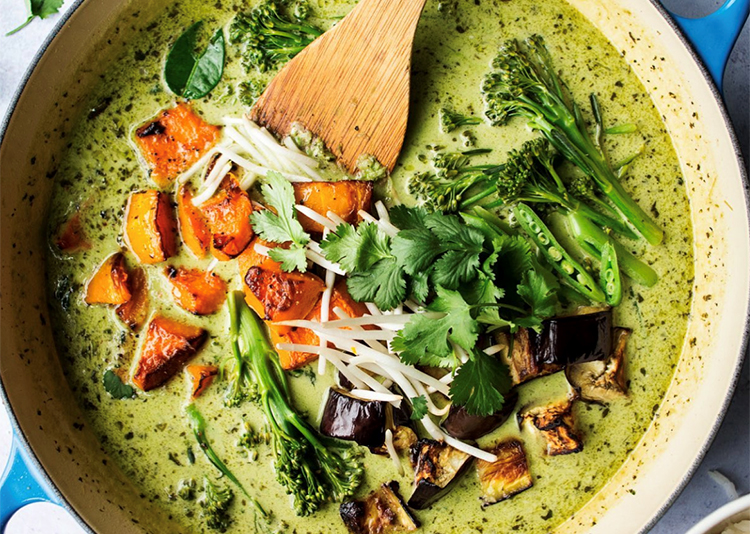 Photo Credit- lazycatkitchen.com
Thai green curry from www.lazycatkitchen.com
Green ice-cream
Green tea contains a wealth of vitamins, minerals and polyphenols – mainly catechins, and has been linked to numerous improvements to heart and brain health and more. It's a great alternative to fizzy, sugary drinks – but don't stop at drinking it. You can also use green tea (or its powdered form matcha) in all sorts of recipes like this delicious ice-cream.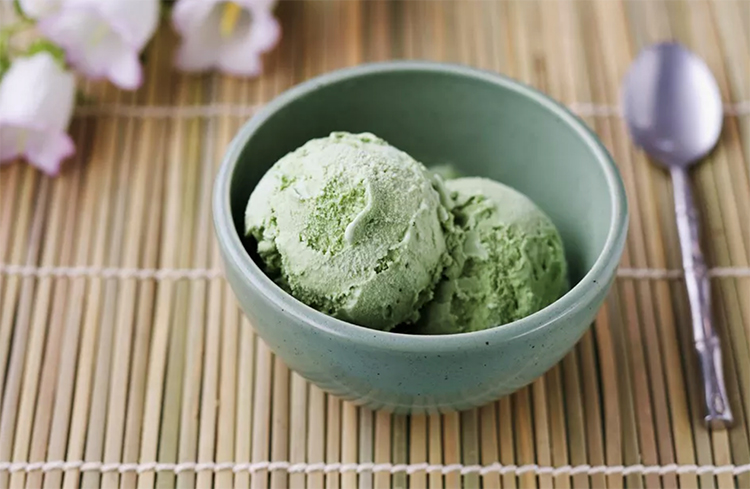 Photo Credit- thespruceeats.com
Green tea matcha ice-cream from thespruceeats.com
Green dessert
And this recipe with matcha can double up as a breakfast option too. Chia seeds are a great source of fibre, protein and other nutrients and give a thick consistency to recipes, when made a few hours ahead of time, so you can put this together the night before if you want to get the day off to a great start, rather than a delicious finish.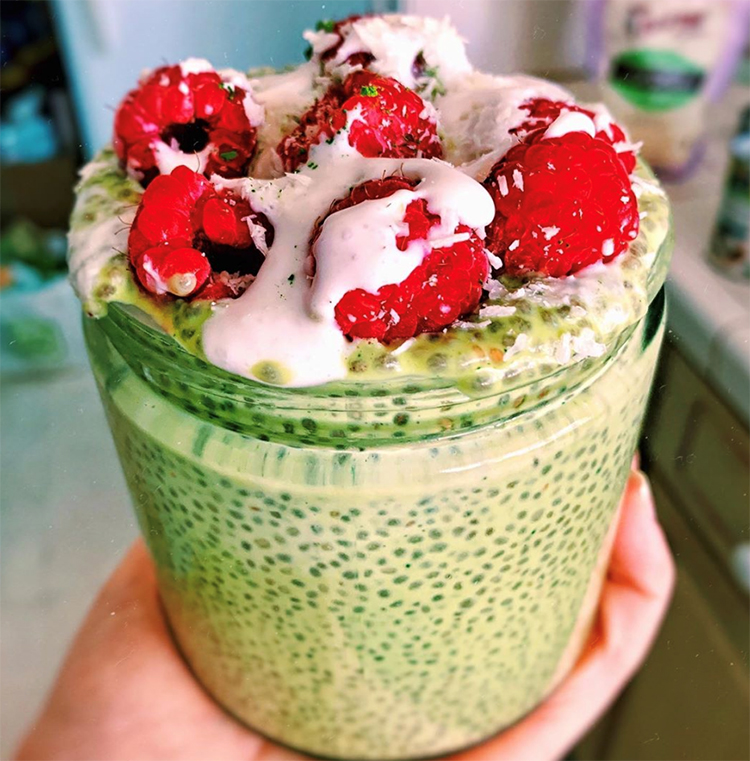 Photo Credit- @kalememaybe
Matcha Chia Seed Pudding with Raspberries and Salted Coconut Cream from @kalememaybe
Green snacks
Whilst it's good to avoid grazing, if you need a snack then make it a healthier one. Try our easy kale crisps or some raw veg crudités like celery sticks, broccoli florets or similar dipped in a bowl of fibre-filled green hummus. Or, to satisfy a sweet and salty craving, try some apple slices with nut butter (homemade, or buy a good one with no added extras like my favourite Whole Earth brand).
Read Next